Being Flexible
2nd April 2013
Our HR specialist, Claire Buchan, believes that companies which are stuck in traditional working patterns are failing to reap the benefits of being flexible. Here's her perspective on how north east companies are missing out on HR talent by failing to offer more flexible working arrangements.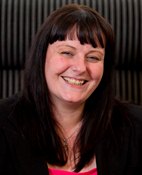 Claire Buchan, HR Recruitment Specialist
The foundation for a successful working relationship is trust and discipline, not the number of hours spent in the office. The employer has to trust that the hours are being used productively and the employee has to be honest in their use of time and disciplined in completing tasks.
One of the reasons I jumped at the chance of returning to Thorpe Molloy Recruitment last year was because flexible working was offered. Living in Mintlaw, with a 2 year old, I didn't want to commute every day, but by working at home 2 days a week it's a win : win situation. My company has a motivated employee who really appreciates the flexibility that would be hard to find elsewhere and, as I have a company phone, I can reach my candidates at almost any time and that works really well as often it's not their preference to talk during normal working hours.
A large number of my HR candidates would like to work flexibly but the opportunities are not available. This means they may be unhappily working somewhere just to stay in the job market or they may not be fulfilling their potential by accepting roles which are more local to them but below their grade or capabilities. Local businesses are definitely missing out on some great HR talent. A high proportion of HR professionals are women who often find it difficult to return to work on terms that suit their lives and families, it is ironic that the people who deal with employee engagement, motivation and retention issues are themselves impacted by the lack of flexible working arrangements.
Increasingly men and women want to work flexibly for a variety of reasons, including a better work : life balance (just ask a millennial!); to reduce stress; reduce the cost of commuting; assist returning to work after ill health or help manage caring responsibilities. At Thorpe Molloy Recruitment for example, of the eight most senior staff members only two are full time employees, for various personal reasons the other highly valued contributors all work part-time.
There's also a disparity between the employer and employee perception of flexible working. Many employers state they have a clear flexible working policy but employees are unlikely to agree. The options for flexible working tend to be poorly utilised, part-time is common and working from home growing in popularity but I very rarely come across roles where job sharing or annualised hours, for example, are considered.
With so many employees working on a rotational basis it could be argued that the oil and gas industry is a great advocate of flexible working, but for onshore, office based workers that's just not the case.
Of course, flexible working isn't suitable for every business, particularly small or resource constrained companies, however by not embracing flexible working wherever possible, employers are reducing the quantity of skilled people who could be valued staff members.
By offering working hours better suited to lifestyles, employees are more likely to be retained by an organisation and be motivated and loyal, positively impacting productivity and absence rates. Given the choice, would an employer rather have a full time person who wasn't very effective or a person who was very effective but just not in the office 37.5 hours a week?