A Force For Change
24th July 2013
Mike Robb made the successful transition from Lieutenant Commander in the Royal Navy to Human Resources manager with engineering and mooring specialists InterMoor, an Acteon company, based in Aberdeen. He shares how he used his skills and experience to start a new career out with the armed forces.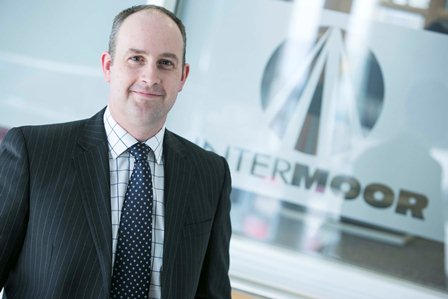 Many employers recognise that armed forces personnel are a valuable source of talent, bringing high levels of technical competence to their work in the oil and gas industry. However, the skills shortage is not restricted to offshore workers or engineers, it's across the industry and many onshore, office based roles could offer long term career opportunities for these personnel.
Making the transition was initially daunting after 16 years' service. I'd just turned 40 and thought it was a good time to start a second career which could possibly last twice as long as my first. I'd had a fantastic experience in the navy and now wanted to try something new and completely different.
I hoped my knowledge and skills, as a Navy Logistics Officer, specialising in Logistics and Human Resources, would differentiate me from other candidates and convince a potential employer that I could successfully make the transition from the forces.
After doing my homework, which included taking advice from Thorpe Molloy Recruitment, I realised that the oil and gas sector offered the best opportunity for utilising my experience and developing a new career.
It's not uncommon for people in the services to work in oil and gas. There are definite transferable skills and similar issues to deal with. For example, you might be involved in sending people out to austere and difficult locations, whether that be to Afghanistan or on board a nuclear submarine or on board an offshore platform or to work in the west coast of Africa. Whether you're on board a ship towing an oil rig or one with a 4.5 inch gun on the front, you're still away from family and friends in potentially hazardous locations. Nine to five is not normal for military or oil and gas personnel.
My biggest challenge was how to explain my Navy skills, expertise and competence in a way which would be tangible to a new employer. I had to translate all the skills I had into a language that a potential employer could relate to. I was trying to get them to understand that I know it says I'm a Lieutenant Commander in the Navy, but actually I'm qualified in HR with a broad range of management skills. It was about getting an employer to look beyond what they perceive someone from the Navy to be like.
I made the transition within 10 weeks and believe the military's higher profile in the media made it easier for me to make the move. After my deployment to Afghanistan in 2008, I felt the public didn't appreciate what was going on out there or indeed what the Royal Navy and its sister services were doing around the globe. However, all that's changed thanks to greater recognition in the media and from charities such as Help for Heroes. Service men and women are more valued now and not just in their role in the military but as potential employees in civilian life.
With the military facing significant downsizing in the coming years I believe there's huge potential for others to make a similar transition. One of the advantages of armed forces personnel is that they have a huge sense of loyalty. They will want to work hard for their potential new employer because they have been given an opportunity to establish their second career. And of course, I'm considering armed forces personnel, particularly those with marine or subsea experience for InterMoor.
And it's not just my career that I'm changing, I hope to relocate my family from Portsmouth in the near future. They are used to me being away for long periods so living away from home hasn't been too bad, but I think Aberdeen is going to be a great city for us all to live, in fact I think it's a bit of a well-kept secret, a place many people wouldn't know to consider for relocation. It's a prosperous place and has ambitious plans for the future, if only the weather was a bit more like what we're used to on the south coast!