On The Record
15th August 2013
Claire Buchan shares some real life examples which show that even HR professionals aren't immune from making mistakes during the interview process. Reading her most recent blog will, at the very least, raise a wry smile but could also improve your interview technique, whether you work in HR or any other profession.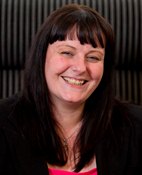 You've probably lost count of the number of interviews you've conducted but I bet there's a few which you'll remember forever because of the blunders made by the interviewees. We all know that going through an interview process can be nerve wracking. But nerves aside, I know with certainly that we've all come out of interviews and wondered "what was that person thinking???!!!"
Chewing gum, dressing inappropriately, lack of preparation or texting during an interview - these are common mistakes that we've all seen, but how about the mistakes made by HR professionals when the tables are turned and they find themselves in the interview hot seat?
Being prepared is critical. It might be hard to believe but I've met people who have admitted that they don't understand, or even know, what's on their own CV. For instance, while going through a pre-registration interview with me, the prospective candidate asked for time to review their CV because they really had no idea what they did all day!
Honesty isn't always the best policy, for example, another prospective candidate commented on how I'd put on weight since we last met and then continued to make references about 'larger women' throughout our discussion.
And what about being aware of discrimination issues? On one occasion, after discussing "best practice" for 30 minutes an HR Manager let slip to me that he would 'not like to work for a woman' - ouch! While another candidate asked whether her age meant she "might be too old for the job" I was discussing with her.
HR job titles can be misleading as the same job title can mean different role content depending on the company or industry. Candidates often make the assumption that the interviewer will have complete knowledge of what their job involves and therefore they don't provide enough detail in their CV or when answering questions on their technical experience, effectively under-selling themselves.
HR professionals are often unable to relate their successes and duties to commercial outcomes and this really undervalues their contributions and achievements, as well as making salary expectation discussions much harder to justify.
And it seems so obvious but researching the company you are interviewing for should be a no-brainer as well as understanding the job description. But perhaps the most common mistake I see HR professionals make is not listening carefully to the questions they are being asked, leading to irrelevant responses, or worse, making it appear that they are trying to avoid answering the question directly.
Working in HR doesn't make you immune from the recruitment process, or make you a better interviewee necessarily. So follow your own advice and prepare in the way you'd expect the people you interview to prepare while keeping your conversations and comments "on the record".