Talk Talk (and I don't mean the telecoms provider)
3rd October 2013
Today we live in a technology crazy world but back in the nineties, in the early days of setting up Thorpe Molloy Recruitment, our biggest technical challenge was the fax machine. If we wanted to ensure that our fax wasn't lost in a pile of paper at the receiving end we would hand deliver our correspondence. How technology has moved on since then!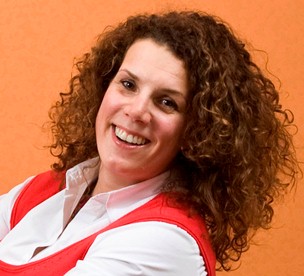 As a consumer I'm only really concerned with whether something works, not how it works. This means I'm gradually becoming less able to take the hands on approach I did when we started the business. I'm a technophobe and I certainly haven't a clue how to fix anything technical in the office when it breaks.
Like most businesses, our growth and our use of technology has gone hand in hand. On reflection we've been too reactive, investing in infrastructure to manage our increasing demands, rather than using our infrastructure and software to drive growth.
This changed last year when we invested significantly (in time, training, as well as money) in a new recruitment database which is revolutionising how we manage our data; streamlining our procedures; removing processing errors; improving our service; reducing an unhealthy dependency on paper and storage space and making us more efficient.
We delayed investing in this database, telling ourselves we were always too busy to dedicate time to the task. But if we are true to ourselves, it was probably the size of the daunting task which made us postpone.
If you think you'd have more luck translating Eskimo than creating a presentation in Prezi then perhaps you can empathise. Buying the wrong technology is a very scary prospect, made all the more intimidating if your only source of information is the person who is trying to sell the technology to you.
If you have a genuine interest in technology and discovering the wonders of the digital world comes intuitively to you, then I believe you are at an advantage. You are not afraid to try things, an understanding comes more quickly to you, the light bulb realisation moments come faster and you realise the benefits before your competitors. Having a genuine interest in all things "techie" really helps - not just with the understanding, but with the inclination to spend any time on-line. I apologise now to all of you who are still waiting for a LinkedIn response from me!
Technology is always moving forward and constantly changing how we do things. Who would have imagined five years ago that we'd be scanning QR codes with our phones or storing our data on clouds or presenting to our clients on tablets?
The recruitment industry has embraced the digital revolution. What's interesting though, no matter how sophisticated the options, we fundamentally believe that we are a people business focussed on delivering a personal service and actually meeting someone, talking to them, looking into their eyes and taking the time to really get to understand them is critical. It's why we invested in a pretty smart office in the west end of Aberdeen and the humble telephone remains our most important tool - because we like real talking, getting to know the personality and the person, not just "virtual" talking. If we meet in person you'll make an impression on me and I'll definitely make an impression on you! Hopefully, it'll be a good day and neither one of us will require a system upgrade, a re-boot or de-bug before we can begin our conversation.
The big development in my industry is the transition to on-line and mobile recruitment. People want to consume information and search for a new job while on the go - on their phone or a tablet. A few years ago we invested in a small mobile site and that will be an area of future development for us. This shift occurred as the use of social media mushroomed. It's more likely that the passive job seeker will check out your twitter newsfeed while the active candidate is looking at your presence on job boards. In the future it seems inevitable that the two will create hybrid recruitment methods, mixing direct / targeted recruitment with the softer candidate search available through social media.
How our customers use technology is also influencing us. For example many are now using on-line portals and on-line job boards and dedicated recruitment websites like our own to engage job seekers. We're always considering how our customers want to consume information from us, how their experience can be as good as it can be, so we enhanced the search function on our website; developed apps for our Facebook page; share information and interact on LinkedIn; text our temps; Skype overseas candidates and video conference international clients.
Now I'm a very positive, talkative person who loves to learn from others. I understand that it is important to engage and interact socially, and I do it very well at a corporate networking event or a meeting or a party. But social media leaves me cold, I'm not really bought into the hype, oh the pressure to be informative, funny and relevant on a daily basis - I'm just not that interesting!
Fortunately for me, I'm not concerned with the number of people "following" the company. Of course, being popular is great but I'm more concerned with the actions which are driven by our activities. I agree that social media is an important part of the marketing mix, but that's just what it is, part of the mix, an opportunity to share our company's personality and potentially engage passive candidates. So I don't mind if you're voting for the winner of our art competition on Facebook, adding a tune to our Spotify playlist, receiving an e-shot from one of our team, watching one of our videos or reading our advert in the Business Bulletin magazine.
If it prompts you to want to talk with us, then it's working.