Employees of the Future
29th January 2014
One of the perks of working at Thorpe Molloy Recruitment is getting involved with different projects out with the office. I have been lucky enough to work with Banchory Academy's S1 Enterprise project for the past two years. To me, it isn't a sacrifice to lose a day's work, but more of an investment in the future! It is refreshing to take part in an initiative which encourages children to think professionally.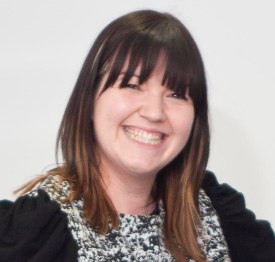 Lauren Wards, Temp Finance Recruitment Consultant
What makes an event like this so popular with local businesses? For me, watching 12 year olds develop an idea of business awareness is something quite special. Giving themselves titles and responsibilities ranging from Managing Director to Packaging Manager and Sales and Commercial Assistant, the company structure takes shape in little under an hour. They have to decide their target market and product branding, compose a jingle as well as create the packaging and a trade stand, all within a standard school day.
What struck me most was that all these pupils wanted to be the best team, I was also impressed by their commitment for the product they had created; their ability to combine creativity and problem solving within a limited timeframe; their approach for working together and their decision making strategies - sound familiar to your working day?
I believe workshops like these provide pupils with an insight to the business world and demonstrate to them that they can develop skills, or indeed may already have skills and attributes which make them employable.
Even though my team didn't walk away with the prize they weren't too disappointed because they told me they had done their very best for me, which gave me such a sense of pride - what else could I have asked for?
I feel the same sense of pride in our local youngsters when I watch the animation we recently created from our annual art competition. If you have time, take a couple of minutes to hear what inspires the finalists and draw inspiration from the fact that people like these will be your employees of the future.