Why Is Recruiter Considered A Dirty Word?
11th February 2014
I'm confused by the perception that the only people to benefit from the energy sector skills shortage are recruiters. The accusation that we are exploiting your clients and candidates in a "Wolf on Wall Street" type manner is unjustified and, for a sensitive soul like me, my professional pride is affronted.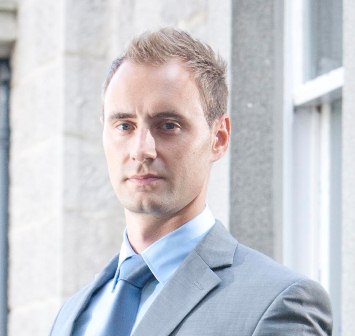 Chris Clark, Business Manager, Commercial Contracts
Why are we all being tarnished with the same broad brush, like long suffering estate agents or modern day conmen?
I think one of the reasons is that the client partnership is being eroded. Many employers operate under national preferred service level agreements rather than nurturing close working relationships with local consultancies. This has led to a lack of accountability, poorer service levels and has damaged the reputation of local recruiters who are branded with the same reputation as the aggressive cold call "job filler" agencies.
Clients have high expectations and rightly so. But can you honestly say that you always enter into a 'partnership' with a recruitment consultancy when you look to engage their services? Or are we the last port of call when all other internal recruitment resources fail? Do you tend to favour the 'cheaper' agencies with limited market track record over those that have offered you the most effective service for years? Recruitment consultants are quite often the first introduction to your organisation for a prospective candidate so surely it makes sense to give them as much information as you possibly can and help them to paint your picture in the most positive light.
It's also worth remembering that it's the consultancy that will stick up for you when frustrated candidates complain that they haven't received the timely feedback on their application which they, rightly or wrongly, felt should have been received within 5 working days. It's in everyone's interest to continually manage expectations throughout the recruitment process after all.
We appreciate that the need for skilled, like-for-like candidates in oil and gas will always be the preference but when only individuals who work for your competitors are securing interviews, is this not the real reason why salaries continue to inflate year upon year? Transferable skills are out there and surely fresh approaches, new ways of thinking and more diverse experience is what a sector like oil and gas will really need in the years ahead.
The accusation that we "poach" staff is galling as I've watched highly trained and experienced agency recruiters transition into in-house roles with energy companies for years. Our industry is affected by a local skills shortage too.
Now, I only got 2 hours sleep as the dancing girls didn't leave until 4am and my private helicopter departs for Monaco shortly so I'll stop defending my profession to go and top up my tan.