Passed With Flying Colours
22nd May 2014
Compliance doesn't have to be testing.
We're delighted to report that Thorpe Molloy Recruitment achieved a very impressive 98% in the Recruitment & Employment Confederation's (REC) Compliance Testing, becoming one of the first recruitment consultancies to pass this test in Aberdeen.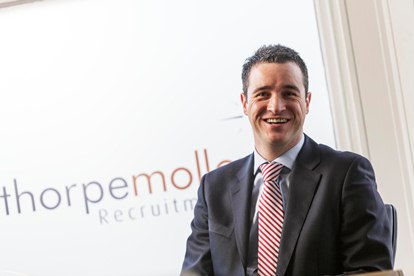 Steve McCulloch, Associate Director
The REC Compliance Test was carried out by Associate Director, Steve McCulloch and HR Manager, Mandy Duggan. Steve explains "We're extremely pleased with the test result as it clearly demonstrates our commitment to compliance, professionalism and quality standards. As a compliant business our clients and candidates can have confidence that we work to the highest standards of best practice in recruitment. By passing the test we retain our REC member status."
The Recruitment & Employment Confederation (REC http://www.rec.uk.com/) is the professional body for the recruitment industry. All members must abide by a Code of Professional Practice (REC Code). The REC is committed to raising standards and highlighting excellence throughout the recruitment industry. The REC represents over 3,500 corporate members across the UK.
When recruitment consultancies join the REC they sign up to the REC Code of Professional Practice, which requires statutory compliance as well as higher ethical standards. Members must pass the Compliance Test on entry to the REC and then must pass again every two years in order to retain membership. The Compliance Test is designed to assess knowledge of the REC Code of Professional Practice and relevant legislation, and to ensure members are putting their knowledge into practice when working with clients and candidates.