When The Going Gets Tough
3rd February 2015
Being a disco diva of the 1980's, the words in the song title by Billy Ocean, "When The Going Gets Tough" resonate with me right now.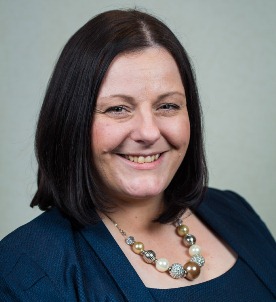 Claire Buchan, HR Business Manager
My younger team travelled down my memory lane via youtube to understand where I was coming from - but we're all singing from the same proverbial hymn sheet now.
As sponsors of the Finders Keepers Cherry (Cherries Awards 2015) I'll be one of the loudest applause generators on 4th June, acknowledging the tremendous achievement of peers in my profession, and perhaps this year applause is more deserved than ever.
In this difficult environment the local stars in recruitment and retention will shine.
Not immune to cost cutting pressures, many contenders for this Cherry are now working in down-sized teams or adjusting to working within a larger talent acquisition team where colleagues are internationally based. For many, the focus of recruitment has shifted to highly specialised technical roles in overseas locations, where skills shortages remain acute. Closer to home many recruitment and retention specialists are supporting their HR colleagues to navigate through redundancy programmes while identifying opportunities for personnel in open positions.
Companies that are not recruiting now remain mindful of the importance of astute, strategic hiring for the future and are working hard to ensure their best talent is retained by creative thinking, solution oriented, positive ambassadors.
Developing an "Employer of Choice" reputation is hard work, maintaining it harder still. So, please champion the people who are fundamental to fostering your employer brand, in a highly competitive market, through the development and implementation of proactive recruitment and retention strategies, by placing your nomination before 13th February, here.