Business Lessons I've Learned
13th July 2015
Amanda McCulloch, Managing Director Thorpe Molloy Recruitment Ltd, shares the business lessons she has learned during her career to date. These lessons also feature in the Aberdeen & Grampian Chamber of Commerce Business Bulletin July 2015 .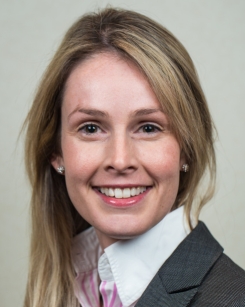 What is the toughest lesson you have learned in business?
There have been a few. When I was younger, starting out in managerial roles, I had to learn pretty quickly not to take things personally and to trust my own judgments. I've learned never to look back with regret, always look forward and push on but learn from your mistakes. As the business has grown and matured we've had to robustly defend our market share as start-up companies and new entrants have targeted Aberdeen – a taste of our own medicine from almost 20 years ago, we never rest on our laurels. Most recently I've also learned to factor in contingencies. We began executing our current 5 year plan in early 2014, macro-economic events entirely out with our control have necessitated unexpected revisions to that plan.
If you could change one thing in terms of your business environment, what would it be and why?
Perception. As a local SME our ability to fulfill board level appointments is constantly challenged during the tender process. However, prospective candidates are astonished when they learn that larger, national firms are working on their particular local assignment of interest, negating the local knowledge. Engaging a local company does not mean the search will be insular as our reach is expansive.
Which of your company values means most to you and why?
Our values: Integrity, Quality, Relationships and Spirit all carry equal importance but for me, Spirit is our differentiator. It reflects the attitude we bring to our work and the energy within our team, the team spirit. Another facet of Spirit is exemplified in our internal annual Thorpe and Molloy Business Awards. This inclusive celebration of success is always a very uplifting end to our financial year.
What is the biggest barrier to growth for your business at this moment?
For a company which specialises in talent acquisition the most alarming outcome of the collapse in the oil price and subsequent economic impact locally has been the extensive job losses and pervasive reduction in recruitment.
If you could make one thing happen tomorrow that would benefit North-east Scotland, what would it be?
This is difficult to say without sounding critical, which isn't my intention, but I think a more visionary outlook is urgently needed to ensure the city of Aberdeen flourishes in the future, beyond oil and gas.
How has being a member of the AGCC helped your company?
We have utilised the training services of the Chamber, it's a constant source of constructive relationship building and networking and I value the research work and policy narratives which are relevant, informative and incisive. The Northern Star awards have showcased our achievements, in particular in 2010 when we won the CSR Award for our collaboration work with local schools through our art competition "My Future Aspirations" and personally, in 2004 when I was awarded Rising Star, there's no doubt the awareness that created led to new client work which has been sustained to this day.
What is your favourite part of Aberdeen city or shire?
I've a fondness for the west end of the city because my whole career has been spent working in that area of Aberdeen. I think the granite buildings are impressive and it is heartening to see them being developed and adapted for 21st century working and living.
What do you do to relax?
My husband and I are currently working through the Game of Thrones boxset, so some binge TV along with a glass of fizz is a guilty pleasure. I love a musical, so dinner and then on to see a performance of Wicked would be perfect.