How To Avoid A LinkedIn Gif Gaff
29th September 2015
LinkedIn seems to have gone a little bit Facebook on us recently, and when using the new message function to respond to a job seeker I noticed there seemed to be the option to add smileys/emoticons to my text (circled in red below).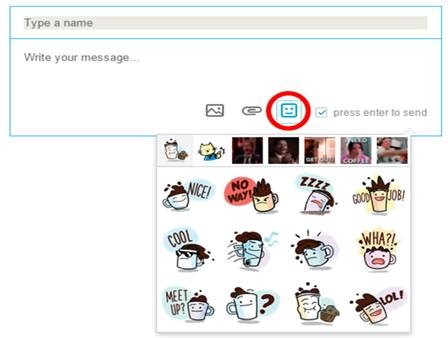 I clicked on the icon to see what it was all about (of course to berate its existence on a professional networking site, as opposed to sending said job seeker a "winky man"…) and spotted there is also the option to add GIFs, or "little looped video clips" for those technologically challenged like myself.
Curiosity got the better of me so again I clicked on one of these, WHICH INSTANTLY SENT THE VIDEO CLIP TO THE JOB SEEKER.
In this instance I got lucky as I've a solid relationship with the job seeker who was only in touch for an informal catch-up, however had I been responding to someone informing me of their forthcoming redundancy I don't think they'd have appreciated a looped clip of a suited-up Barney from How I Met Your Mother applauding enthusiastically whilst being showered with ticker tape - yes that is indeed one of the GIF options.
Regardless of whether you're using LinkedIn as a recruiter, a job seeker or simply an avid networker, my advice for you would be to never click on the "smiley face" button, as surely nothing good can come from it. LinkedIn isn't for LOL-ing or sending your connections bizarre pictures of angry coffee cups – it's clearly for snooping on old University classmates and solving number puzzles…