School Or Work, Where Would You Rather Be?
6th November 2015
For work experience I worked at Thorpe Molloy for a week. During that week I helped arrange the Thorpe Molloy Art Competition where S1 and S2 pupils can enter a piece of artwork, along with a paragraph, showing what they aspire to be in the future. There were 103 entries from 14 different schools in Aberdeen.
Coming in for the first time on Monday I was hoping it would be alright but I would have rather been in school to be honest. When I got in I started by having an induction and being told a bit about the company. I then started using Microsoft Excel to match up the different pupils with the codes from the pictures of their art. Later that I day I used Microsoft Word to start typing up the narratives that the pupils had written about their piece of art. The first day wasn't as bad as I thought it was going to be.
On Tuesday I felt a bit better about going because I knew what to expect and what I was going to do. In the morning I finished matching the codes in Excel then in the afternoon I got a workshop about CV writing and how to make a good impression in an interview which was very interesting and useful.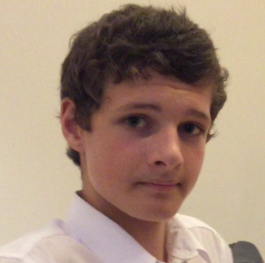 Zion Aitken, St Machar Academy
From Wednesday onward I was fine going in and I rather enjoyed it. I finished writing up the narratives and matching the codes of the edited pictures of the artwork with the narratives in Word.
On Thursday I started uploading the pictures of the artwork to Facebook along with the narratives, for the People's Choice vote. The judging for the art competition took place that afternoon where I took notes on which certificate each pupil was getting then, for the final half hour, I started to type up the certificates for the pupils.
On Friday I finished typing up the certificates, printed them out and then double checked that they were all correct and that I hadn't missed anyone out. In the afternoon I typed up this blog which you are reading now.
Overall I enjoyed my week at Thorpe Molloy, the work wasn't exactly fun but it wasn't boring either. It was a good experience to see what it is like to be in a working environment.