Two Minutes Of Therapy
1st December 2015
Do you remember what you wanted to be when you grew up?
Have you achieved your dream career, are you progressing in the right direction or did childhood dreams become distant memories?
What we love most about our annual art competition, My Future Aspirations, is that the young people who share their career hopes through art and design do so without inhibition, they believe that anything is possible – and why shouldn't it be?
Powered by limitless possibilities, imagination and positivity which even Tony Robbins would envy, this enlightening project provides a "snap shot" of their thinking at the precious age between childhood and young adulthood. Contrary to the populist view our young people do not want to be pop stars or youtube sensations, but architects, scientists, farmers, teachers, dancers and soldiers, to name a few.
If you are looking for something to combat the mid-afternoon energy slump or simply put a smile on your face take 2 minutes to therapeutically scroll through all this year's entries in our virtual gallery.
If you are particularly inspired, you can view 40 of the entries in a special exhibition, curated by Grampian Health Arts Trust, at ARI and the Suttie Centre for Learning during December and January.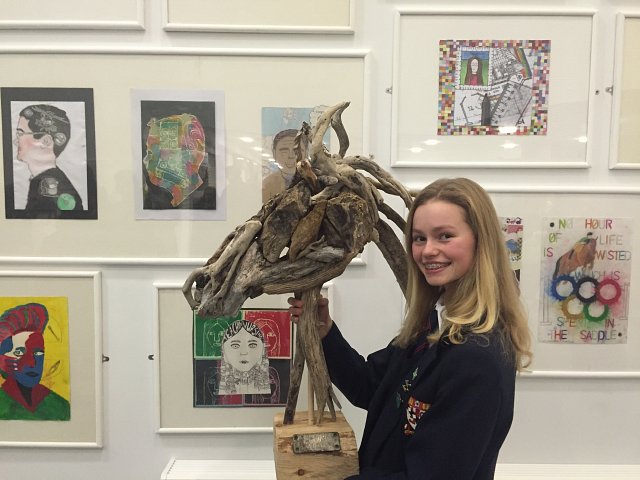 Do you agree with the judges? Here's the competition winner, Millie Wark, with her driftwood sculpture, portraying her dream to be an equine vet.