Aberdeen's Oil Industry Running On Empty
1st February 2016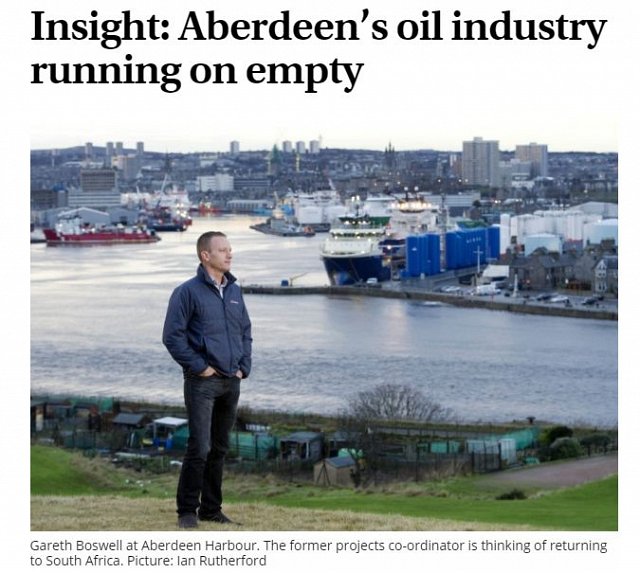 Commentary from Amanda McCulloch:
So many tears have been shed at Thorpe Molloy Recruitment over the past few months, a box of tissues has been placed in every interview room. "There are lots of people coming in who are upset, who are angry," says managing director Amanda McCulloch. "We have seen situations where both the mum and dad are in a redundancy situation and they have commitments – mortgages, kids in private school or whatever. They come in here and realise, it's not just that they have lost their job, it's that the market place is really competitive, so securing the next position is going to be a real challenge."
In boom times, the issue for Thorpe Molloy has been to find enough skilled workers to fill the vacancies and to attract new talent to the region. Now the agency's focus is on supporting workers and encouraging them to be flexible. "For some people that means looking outside the region, for some it means looking outside the sector and for some it means looking at more flexibility in terms of working patterns, salary expectation," McCulloch says. She is worried the dearth of opportunities will lead to graduates and others moving away. "We don't want to be in a position a few years down the line where we are once again talking about a skills gap and succession planning," she says.
Read the full article at http://www.scotsman.com/business/companies/energy/insight-aberdeen-s-oil-industry-running-on-empty-1-4016529