Supply Chain & Contracts Market Update
21st March 2017

When I began thinking about writing this market update a couple of weeks ago, I pondered about including my hunch that volume redundancies were coming to an end, following oil service company consolidation. I was witnessing recruitment for supply chain roles at all levels in operator and Tier 1 service companies and deduced this was an early indication of improving market conditions for my supply chain and contracts candidates.
But, thanks to missing a self-imposed deadline, I'm now writing this after the Wood Group and Amec announcement, where redundancies are reported to be inevitable, and operator M&A whispers continue to swirl around in the world's energy press.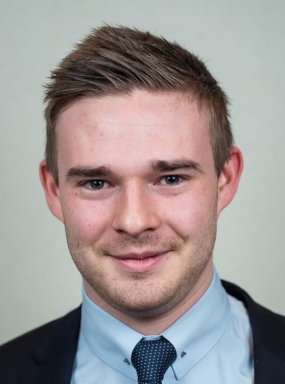 Rob McKenzie, Supply Chain & Contracts Recruiter
The amalgamation of certain job roles across all tiers of the industry is a recent trend which has made the already competitive local employment market even more challenging for candidates. I suppose this is a natural consequence to cost-cutting activities, but nonetheless it is a sharp transition for supply chain professionals who have built a career in compartmentalised roles. Where procurement, expediting, logistics and internal sales had, by-and-large, been treated as very separate positions, candidates may increasingly find these positions condensed into just one or two job roles. This is a challenge for those who had developed a linear career path within one of these functions, with relatively few people now afforded the success of securing a specialist role with SMEs in particular seeking candidates with a more diverse skill set.

Contracts professionals are similarly affected. Managing the relationship under the contract, expediting good supplier performance and facilitating procurement with your supply chain colleagues are all just as fundamental to your role as negotiating sound commercial terms and conditions.
Intensifying the changes experienced by supply chain job seekers is the relatively low level of cross-sector recruitment activity. Dictated by the niche product knowledge considered essential by hiring companies, it is unlikely that there will be a shift in this trend.
For the first time in almost 2 years supply chain professionals who are in employment are becoming increasingly curious about the career opportunities open to them now, an indication of growing confidence for sure. If you are in this position my advice continues to be that long term career progression is likely to be achieved by sideways moves which bring new experiences and supplementary skills. Fixating on the traditional career ladder route of progression is likely to leave you pretty disillusioned in this market.
For job hunters, carefully tease out all your experience. The person reading your CV will not necessarily pick up on the nuances of your previous role. If there is greater depth to your experience than your core responsibilities suggest, it's worth really spelling this out to a prospective employer.
Although there has been an increase in the number of supply chain roles in the local market this month, it is far too early to say whether this the beginning of healthier mid – long term job flow. It is also impossible to predict whether the preference for more generalist candidate profiles will be sustained or, should teams begin to grow, if it is only natural that roles will become inherently more specialised once more.