Safety First
2nd May 2017
I returned from maternity leave in January. A year earlier I was working in a job market that was hard to fathom. Across my specialist areas of Quality, Health, Safety and Environment (QHSE) the depth of cost cutting felt in stark contrast to the safety first culture I knew and the periodic keep in touch days did little to reassure me that the situation had changed.
In April the Energy supplement of the P&J ran an article citing the DNV Report "Short-term agility, Long-term resilience". It was the first piece of research I'd read that reported the disparity between perceived safety risks with 11% of c-suite executives compared to 23% of non-management personnel believing that safety risks had increased as a result of cost cutting initiatives.
Naturally, part of the cost cutting initiatives related to personnel. But the pattern of recruitment over the past four months indicates that the job market has significantly improved on a year ago.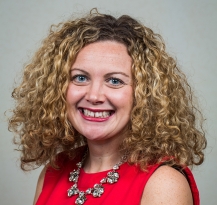 Gemma Stuart, QHSE Recruitment Specialist
The balance has tipped in favour of permanent appointments, rather than the interim hiring or consultancy engagement approaches preferred during 2016. More manager vacancies are coming through, restoring some of the skills and knowledge lost when these relatively more expensive positions were made redundant.
But there is also growing demand for administrators and co-ordinators to deal with the mountain of work that has accumulated in teams just too small to manage the load. If you can find them of course as, given their transferrable skills, personnel have transitioned to other roles and sectors.
A combination of factors across client companies is driving the shift in hiring practice including, an acknowledgement that headcount rationalisation was too severe; business excellence initiative which require Lean and Sigma experience; operational risk evaluation work; a focus to work with key suppliers on quality assurance initiatives and certification transfer to ISO 9001:2015.
Although safety remains the main source of vacancies in my specialism there has been a rise in environmental roles too including contaminated land consultants, ecologists and hydrologists for companies working in the private and public sector.
While many active job seekers are flexible about the roles they will consider, an increasing number of experienced practitioners are disheartened by the prolonged extent to which they have been managing significantly higher workloads without support. While market confidence was low these candidates would not have considered new career opportunities but, with more vacancies coming on to the market these cautious, passive candidates are now an attrition risk for employers.