Eyes Turn To Innovation As Oil Price Remains Stagnant
10th August 2017
Across all levels of recruitment there is pressure to de-risk the hiring process. There is no tolerance for compromise on any aspect of a personal specification with only exceptional profiles considered. As well as rigid requirements around qualifications and blend of experience, highly sought after skills are adaptability, leadership, collaboration and innovation. Although these skills transcend all sectors, oil and gas sector experience is often cited as essential which usually imposes unnecessary restrictions on the search and selection process, particularly at the Executive level.
It is not only hiring clients who are risk averse, exceptional candidates are too. Given the extent of organisational change during the past few years' candidates are performing much more due diligence, expressing caution around job security, role content and career progression. In organisations continuing to manage restructure programmes many candidates are opting to bide their time in post, waiting to see which internal opportunities arise or how the culture changes under new leadership.
A recurring theme in the oil and gas industry is the need to innovate, to challenge the status quo. This is transcending the hiring process with clients searching for high performing candidates who demonstrate fast track career progression. With disruptor profiles sought for key appointments it will be interesting to observe how this plays out over time, whether organisations can embrace these strong, charismatic personalities within existing teams and the strategies they implement to successfully retain these people, incorporating them into longer term succession plans.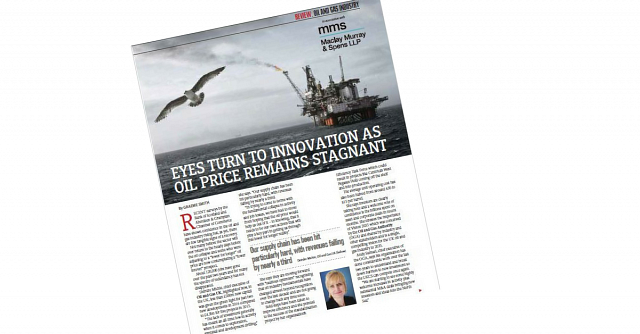 This is only the recruitment extract, but the full review is available at Insider Oil and Gas Industry Review.