Success, Sacrifice, Setbacks & Stepping Up
18th October 2017
Twenty years ago, realising that she would never be a world renowned actress, Judith Thorpe risked being sacked when she spoke to her line manager, Karen Molloy, about quitting their jobs, setting up a recruitment business together and taking on the well-established competition.
They faced a battle to secure start-up funding, being perceived high risk because of their age, lack of track record and, maybe, because they were women. Two years later they had turned over £1 million, employed 12 staff and one of them was pregnant.
A year in to their entrepreneurial journey they were joined by a graduate, Amanda McCulloch, and together the three women have built an award winning business.
Karen Molloy explains how their dynamic works, "For the first 5 or 6 years Jude and I sacrificed our personal lives for the business, working 14 hour days, weekends, doing everything from painting the office to running the payroll as well as trying to build customer loyalty. We recognised that drive in Amanda, who was equally committed. We're very different people but our relationship works because we can compromise with each other, we really do respect each other's points of view and we remain passionate about the business."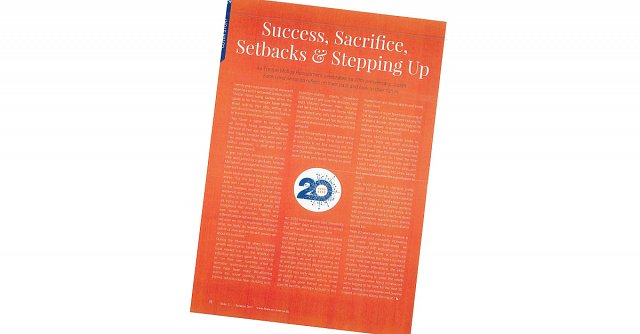 During the intervening years business growth was organic, fueled by a buoyant local market but also the ambition of individual recruiters given the autonomy to run their own business areas in specialist professional disciplines. But there have been many life affirming events too. Some cracking Christmas parties, adventurous team building trips, mountain scaling charity expeditions (Kilimanjaro) and now the directors have 8 children between them. Amanda met her future husband at Thorpe Molloy Recruitment and only last year another couple who met at work tied the knot. But, of course, there have also been significant setbacks.
Judith Thorpe reflects on the ups and the downs, "The hardest thing about being in business is not first starting out, but growing and then sustaining the growth of your business. After so many successful years it was very tough having to shred our 2020 business plan and, personally, my darkest days were having to accept that we had to downsize our team."
"One of the questions we kept being asked was about setting up in a geographic area not impacted by the low oil price. But, Aberdeen has a strong future and we are motivated by the growth in non-oil and gas sectors as well as supporting our oil and gas clients by placing talent with the skills and behaviours their businesses need. It's very early days, but we do see an upturn in recruitment activity. Given all that has gone behind us over the past 30 months we hope to build on this momentum and, ideally, add to and invest in our team."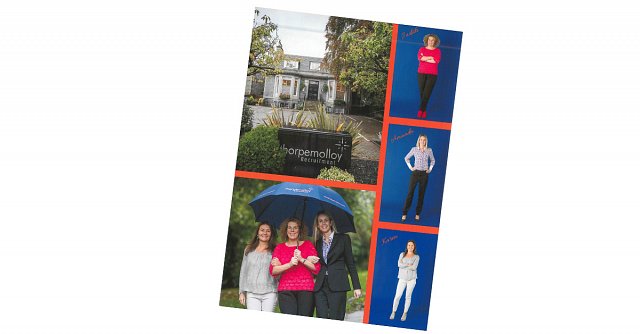 Harbingers of doom have been warning of the demise of the recruitment industry for at least a decade citing technology as its main adversary. Is a recruitment agency relevant in the 21st century?
Amanda McCulloch certainly thinks so, "It's true, there are great recruitment tools out there. But when undertaking a recruitment drive the questions you have to ask yourself are Do I have the time and resources to do this really well? Am I sure I really understand the skills and behaviours I'm looking for? Does talking to a specialist sounds like a good place to start?"
"The world of work is changing pretty rapidly, it's not just the regulations that people have to understand but the reactive nature of hiring too. There's been a sharp rise in the need for temporary workers, required to start at very short notice. And with employers remaining cautious about hiring permanent appointments, there's the opportunity to provide a consultative service too."
"With 20 years behind us our network is considerable and constantly increasing. Like many service businesses we have engaged with technology to stay competitive and deliver a continually improving business, but there's no doubt in my mind that exceptional resourcing requires human intervention, the skills of a good and professional recruiter. By constantly evolving to meet the needs of our market, never being complacent, we're hoping to be here for the next 20 years, making a considerable and positive impact on careers across the region."
This article was also published in the October edition of Business Now Magazine.