Charlie House 1,000 Mile Challenge
17th January 2018
A north-east businesswoman is urging people to put their best foot forward for a good cause. Karen Molloy, a partner at recruitment agency Thorpe Molloy Recruitment, will be taking part in a challenge for children's charity Charlie House - which will see her cover 1,000 miles during 2018.
She is now encouraging others to step up to help the charity, which supports youngsters with multiple complex needs and life-limiting conditions, hit its £150,000 target.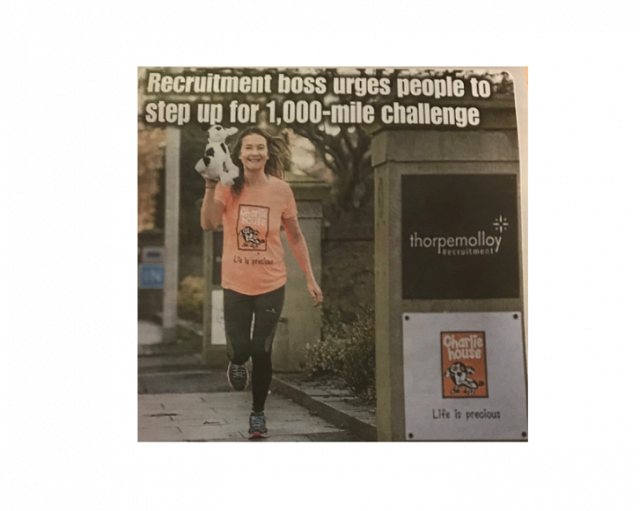 Karen said: "Charlie House is such a fantastic organisation. For it to continue to support the children and enhance the lives of so many families throughout Aberdeen City, Aberdeenshire and beyond, it's vital that we continue to help the team raise much needed funds. While 1,000 miles over a 12 month period isn't an insignificant challenge, it's also the sort of goal which is possible for most people."
Contact Charlie House on 01224 313 333 for more information, or visit Charlie House 1,000 mile challenge.
This article was published by the Evening Express on 17th January 2018