How To Hire Young Job Seekers
14th March 2018
Research conducted by Business In The Community (BITC) has highlighted the difficulties young job seekers face when searching for employment.
Without realising it, employers are turning off the very applicants they hope to attract with job adverts that are hard to find and hard to understand. Compounding the problem, many young people don't have the experience or confidence to make enquiries to determine if an advertised role could be right for them, if only they had a little more information.
The main issues relate to:
1. Roles are hard to find on company websites - so it can appear that you are not recruiting at all.
2. Entry requirements. Include clear application criteria and if it really is an entry level role don't ask for previous experience.
3. Ensure your job description accurately explains what the role involves. Also include if the job is temporary (specifying duration) or permanent.
4. It is common for young people to have very little work experience which means they won't have been exposed to industry jargon before. By using words that job seekers don't understand you make it appear that your business literally speaks another language and that can be very intimidating.
5. Without a location it is impossible to know how long the journey to work will take or how much it will cost to travel there.
6. And without hours of work in your advert the job seeker will be unsure if other commitments, such as part-time study or caring responsibilities, can be accommodated.
7. It is good practice to explain the stages of your recruitment process to de-mystify it and set expectations. Being clear on your process shows good communication - something every employee looks for in their employer.
8. Finally timeframes. Everyone finds applying to a job and never hearing back one of the most demoralising aspects of a job search. Be clear about when applicants can expect to hear back from you at every stage of the process.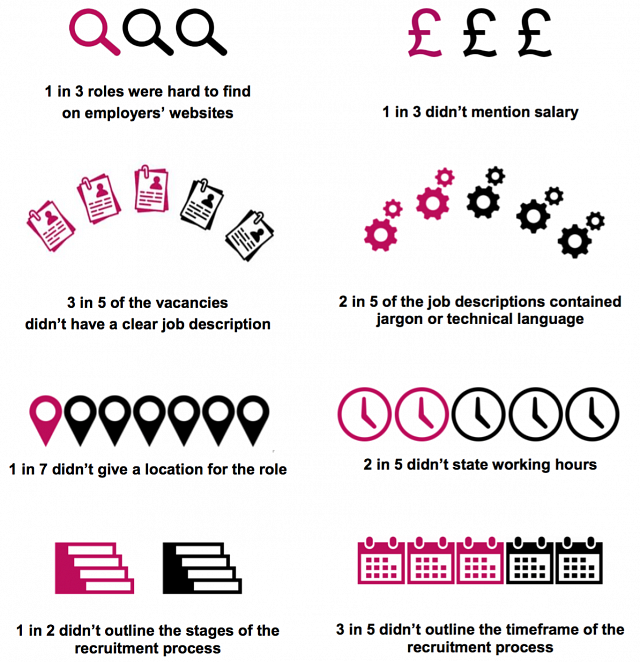 Using the evidence from their research, BITC has compiled a simple checklist of actions, providing useful steps to improve your hiring practice. An added bonus is that much of their advice relates to good recruitment generally, so you may also experience an improvement in the Quality of Hire across your business.
The BITC "Future Proofing Youth Recruitment" checklist is just a click away as we've shared a copy in our resource centre.