First Impressions Count
9th May 2018
You don't get a second chance to make a good first impression and nowhere is this more true than in a company's reception area where impressions are made within seconds of walking through the door.

Having a professional receptionist, who provides a friendly welcome, is good for business as it ensures a great first impression.

If you really like working within a busy and people centred environment, reception is definitely the place to be. Perhaps you haven't considered reception roles before but with a high number of vacancies in this discipline it is possible to secure a good position quickly. Reception roles can also offer opportunities for part-time working or to gain work experience.
While working in reception you learn quite a lot about a business, sometimes gaining exposure to other departments which then leads on to a promoted post within the business.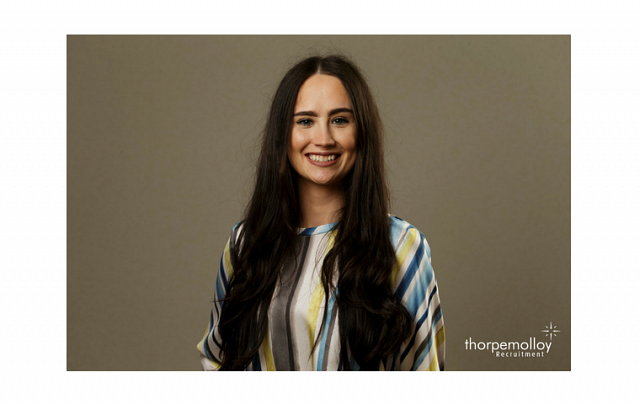 Ashlene Doherty, our recruitment consultant who is responsible for managing receptionist vacancies knows there is so much more to the job than picking up the phone. Here's Ashlene's top tips for what it takes to be a great receptionist:
Confidence - receptionists must be pleasant and confident, by being able to speak with every visitor you provide a friendly welcome, often helping to put people at ease.
Presentation - smart dress and attention to personal appearance are very important as visitors will remember the first impression you make.
Professionalism - represent your employer professionally by maintaining a high level of service at all times. Making personal calls, yawning or surfing the internet is not a good look!
Organisation - particularly on a busy reception desk it is important to be able to prioritise, be well organised and oh yes, be able to multi-task (perhaps this explains why more women than men are receptionists!)
Adaptability - many receptionist roles have added responsibility such as administration, booking travel and meeting room management - show you can switch between duties easily.
Technology - being comfortable with technology is increasingly important as phone systems, appointment schedulers and virtual meeting systems are often based on digital technology, but as the role of the receptionist grows more varied you could also be updating social media accounts or using bespoke in-house systems.
Communication - an excellent phone manner is essential, and so is being able to communicate clearly in writing and verbally. In this front of house role you'll encounter people from a wide range of backgrounds and will need to be an effective communicator across phone, messenger, email and in person.
Reliability - being reliable and trustworthy is critical, your employer must be able to rely on you to be front of house on time and quite often receptionists are responsible for opening and locking up office facilities.
Relationship building - it is impressive when a receptionist recognises a visitor and can also remember their name, this helps build long lasting relationships as well as a genuine, personal welcome.
Positive Attitude - no matter what you are faced with during your day you know how easy it is to be remembered for making the right impression - a positive attitude and a big smile goes a long way towards making other people feel comfortable.