Mind Over Mountains For Mental Health Aberdeen
23rd April 2019
Walking and talking are good for our mental health. Thorpe Molloy Recruitment is combining these activities to take on the Three Peaks Challenge in aid of Mental Health Aberdeen (MHA) on 8th June.
The challenge involves climbing the three highest peaks of Scotland, England and Wales within 24 hours – Ben Nevis, Scafell Pike and Mount Snowdon respectively. The total walking distance is 23 miles, the total ascent is 10,000 feet - there might not be much talking going on by the end!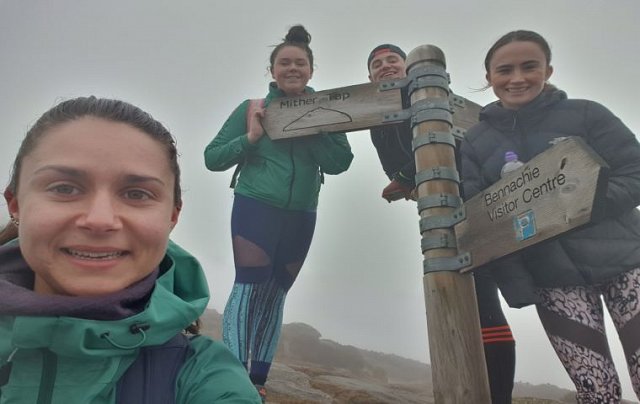 Dessy, Morven, Andy & Ashlene - training is underway!
Mental health is often misunderstood but it can affect anyone, with 1 in 3 people in Scotland experiencing a mental health problem at some point in their lives. Depression and anxiety are the most common mental health problems, but you may not know that 75% of all deaths in men under the age of 40 are caused by suicide and the UK has one of the highest rates of self-harm in Europe.
MHA is a small charity doing big work:
Delivering 18,000 counselling sessions to people of all ages and backgrounds in the north east during its last financial year.
Almost 7,000 appointments were offered to children and young people between 5 – 18 years old.
During last year's Scottish Mental Health Awareness Week the information line took almost 800 calls, 148 of those came from young people.
Our target is £12,000 and with this money MHA can provide a fully trained youth counsellor at the ACIS Youth hub two days a week for a year, with an additional 68 young people receiving counselling.
Everyone at Thorpe Molloy Recruitment is involved in fundraising and 9 members of the team are taking on the challenge. Our training is underway, you can read about the highs and lows on our just giving page at https://www.justgiving.com/fundraising/tmr-12000-for-mha
Donations to support Mental Health Aberdeen are very gratefully received there too.