Aurora Robertson-Smith
Recruitment Consultant
Supply Chain & Contracts
T 01224 327 027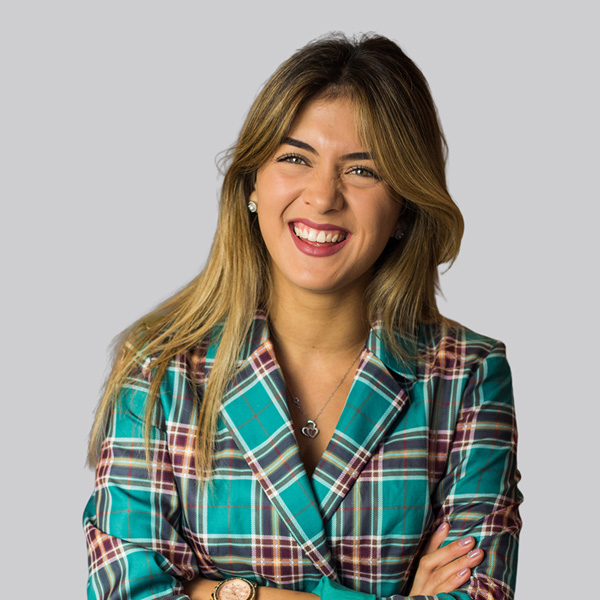 A contagiously positive person Aurora does everything with a big smile on her face!
Aurora specialises in Internal Sales and Logistics recruitment. She discovered Thorpe Molloy McCulloch Recruitment while searching for a career change that gave her the customer facing buzz she enjoyed in restaurant management but which had much more sociable hours conducive to family life!
This lady has eclectic taste. Her favourite food is beetroot and celebrity dinner party guests include David Attenborough, Michael Jackson, Whitney Houston, Robin Williams, Bradley Walsh and Will Smith. Unsurprisingly, there's a couple of vocal heavyweights around the table. Aurora loves music and musical theatre and when she was younger participated in Leading Lights and Aberdeen Youth Music Theatre productions in pursuit of her earliest career dream, to play Kim in Miss Saigon.
Aurora's Working Style
Psychometric Assessment (PPA)
Aurora is very optimistic and a natural leader. Enthusiastic and easy going she is also self-assured, pushing forward to achieve results. Aurora's strengths lie in working with people and this independent self-starter likes to cut to the heart of the matter, asking "who", "what" and "why".
Discover PPA
Aurora was extremely enthusiastic and professional and very easy to deal with. She always gave the impression that she was putting the needs of Petrasco first and for that I can only but thank her.
Stuart Webster, Petrasco Energy Logistics, Oct
We dealt with several recruitment agencies in the hunt for a new team member, and found TMM Recruitment to provide the most suitable candidates. We were so impressed that we ended up taking on two!
Peter Rattray, Scotia Instrumentation, Oct 2019