Callum Robertson
Recruitment Consultant
Accountancy & Finance
T 01224 327 015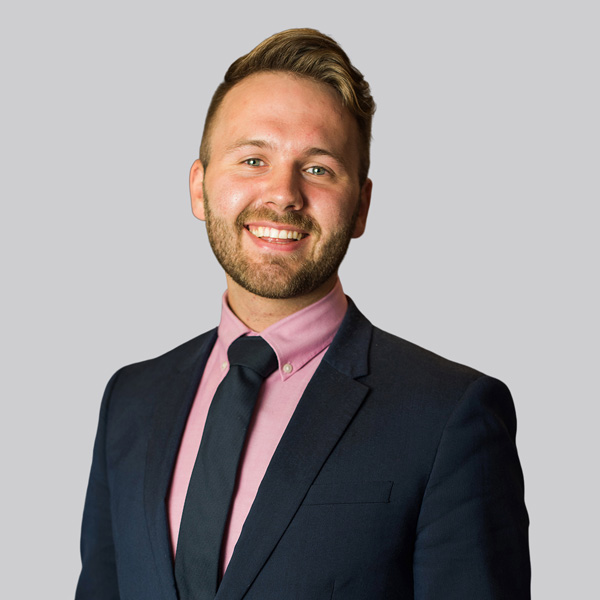 The most positive and energetic person we know.
This is not fake news – Callum is the most positive, energetic, polite person you are ever likely to meet. Personal inspirations come from Rat Pack legend Ol' Blue Eyes, Mr Frank Sinatra, and heavyweight boxing world champion Anthony Joshua. As a personal trainer himself, Callum has an inkling of the dedication and hard work behind Anthony's success but as far as singing goes…….. he should leave that for the shower.
Aspiring to be a professional golfer he played 45 holes of golf every day throughout his young summer years! This is the type of dedication he shows to the job seekers and employers he now works for as one of our Accountancy and Finance recruiters.
Callum won the 2019 Spirit Award in the TMM Recruitment Business Awards.

Callum's Working Style
Psychometric Assessment (PPA)
This enthusiastic, positive person is friendly, people-orientated and independent. His people skills are easily recognised by others and his optimism is contagious. Callum's ideal working environment is of a structured nature but one which allows him to act independently to provide a service to others.
Discover PPA
Whether it is a permanent or temp vacancy the team understands if there is an urgency and turns around CVs very quickly. This is crucial when carrying out recruitment activities in such a fluid industry.
Rachel Ferguson, Acteon Group, Oct 2019
Callum is a joy to work with, he is both personable and professional and we have always been very happy with the service he provides.
Lynne Stables, Opportunity North East, Oct 2019
Callum was an excellent consultant. He listened to what I was looking for and was always in touch with new opportunities.
Rebecca Shinnie, Jan 2020