Dessy Zhelyazkova
Recruitment Consultant
QHSE
T 01224 327 029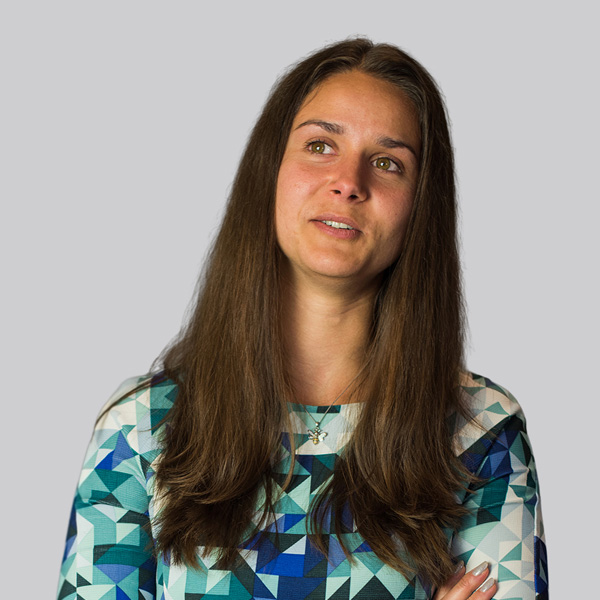 Trail running, hill walking, duathlon loving gal!
When Dessy left school she was determined that further education would involve an adventure overseas. Accepted by Aberdeen University to study Psychology she arrived in Scotland in 2009 and has lived and worked here ever since.
Dessy's first experience of recruitment was working as a health care agency worker while she was a student. Upon graduation she made the transition from agency worker to agency recruiter, sourcing predominantly temporary workers. Having personal experience of both sides of the recruitment process, Dessy really appreciates both her candidates' and clients' perspectives.
As you might expect in such a people focused career choice, Dessy uses her psychology learning every day. Interpreting body language and actively listening to nuances in conversation during interviews really helps her understand the people she's helping.
Although Dessy loves living in Aberdeen and considers it her home now she does miss Bulgarian food, especially the fresh herbs from her grandmother's garden, and Kashkaval cheese.
Dessy's Working Style
Psychometric Assessment (PPA)
Dessy is a perfectionist who is attentive to detail and specifics. Her analytical approach is balanced with a sound ability to communicate effectively and listen patiently. She is a good advisor, deep thought and good timing are normally a major part of her decision making.
Discover PPA
Dessy was absolutely brilliant! She was very helpful and enthusiastic and was very quick to keep me in the loop regarding any developments. She was extremely professional, friendly and was genuinely interested in both myself and my job search.
Stuart Gallacher, July 2019
I am really impressed by Dessy's commitment.
Patricia Addinell, June 2019