Reasons Why A Shortlist Falls Short!
27th March 2019
The primary reasons for engaging a recruitment agency are to:
i) save time (alleviating the burden of searching, screening, referencing, qualification checking and interviewing);
ii) be introduced to people you don't know yet but who have the skills your business needs and (this bit is crucially important) who are interested in working for you.
Sounds good so far.
But then you receive a shortlist of candidates and it falls short of your expectations. Don't assume the reason is due to a candidate or skills shortage, or that roles in your business are particularly difficult to fill.
The reason is much more likely to be that the recruiter didn't have enough accurate information to conduct a really effective selection process for you. Here's how you can ensure a much more satisfactory shortlist:
Meet your recruiter, preferably where the role is going to be based.
We know, your time is precious and you've engaged a recruiter to save you time, won't a quick phone conversation do? Maybe, if it is a short-term temporary assignment and you've a track record of success with this recruiter. But otherwise, no. The information that the recruiter can gather during this meeting will ultimately determine the suitability of the candidates who are shortlisted for you and, visiting where the role is based will give an insight to working culture and conditions.

By gaining deeper insight to your business and the specific vacancy the recruiter is able to represent your needs much more effectively. Work with a curious recruiter. Someone who asks relevant questions that extend far beyond the role content. Your market, company structure, organogram, competitors, team fit, skills needs (hard and soft), qualifications and terms of work – to name only a few. Even if you have an established relationship with the recruiter, don't leave room for assumptions. It is more than likely that there will be some change in your business since you last met, or this specific role requires you to discuss aspects that you haven't covered before.
While the recruiter should have been asking questions, they should have been actively listening too. At the end of the meeting ask the recruiter to reiterate their understanding of the type of profile you are looking for. If you like what you hear then you're well on the way towards receiving a great shortlist of relevant candidates.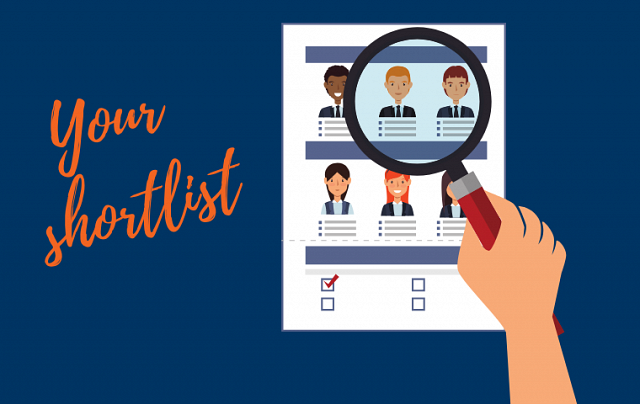 This meeting is a two-way conversation, you have the opportunity to ask about the recruiter and agency they work for:

If you've listened patiently through a polished company pitch delve a little deeper by asking specifically about the agency's track record of success for the roles you are trying to fill.
Learn about the tools and practices employed by the agency. To what extent are application tracking systems (ATS), that screen candidates within rigid parameters employed, rather than the more labour intensive but intuitive method of personally selecting candidates based on a knowledge of their work history and skills?
In Aberdeen candidates have a healthy number of agency recruiters to choose from. One thing that differentiates them from each other is the rapport they build up with the candidates they represent. Learn about the recruiter's attitude towards candidate care – how well they understand their candidates' personal profile, motivations and how they'll suit your company culture.
By taking the time to meet your recruiter and engage in a meaningful conversation about your recruiting objectives and role requirements you will dramatically improve the time to hire and quality of the hire.
After all, that's why you engaged the recruiter in the first place.