Placing People At The Centre Of Our Work
The job market is changing and what you are seeking from your working life is evolving too. It's reassuring to have a specialist recruiter supporting your job search.
Send Your CV
Job Search
Job Seekers
Candidate Care
Become a registered candidate with TMM Recruitment and enjoy these benefits.
Advice

Advice on the job market, rates of pay and the availability of work for your skill set.

Support

Research and present jobs to you. Optimise your CV, help you prepare for interview and manage your professional profile.

Respect

Answer your calls, reply to your emails, keep your data up to date. You stay in control of your job search because we always seek permission to send your CV to employers.

Advocate

We've built a reputation for advice you can trust, credibility and performance. We are your advocate, championing you to the best employers.

Care

Constructive interview feedback, support through the resignation process and follow up with you once you've started your new job.

TMM Guarantee

There are certain standards we never compromise.
Our Process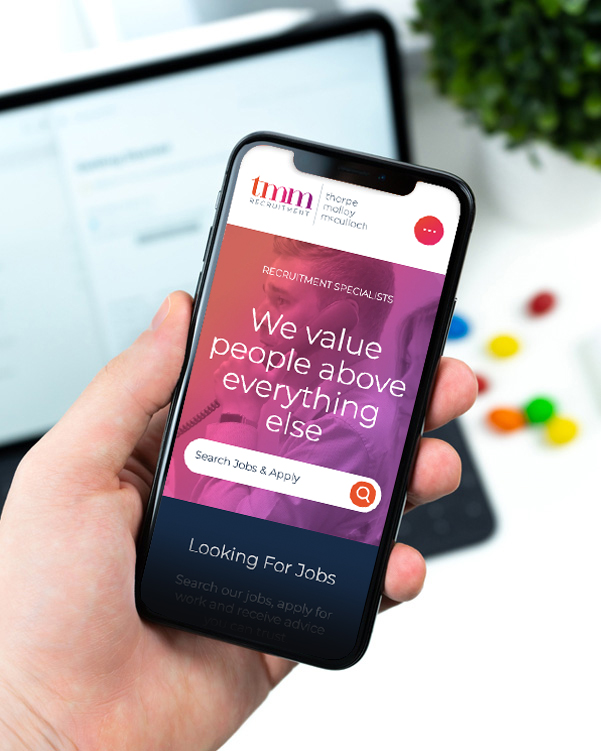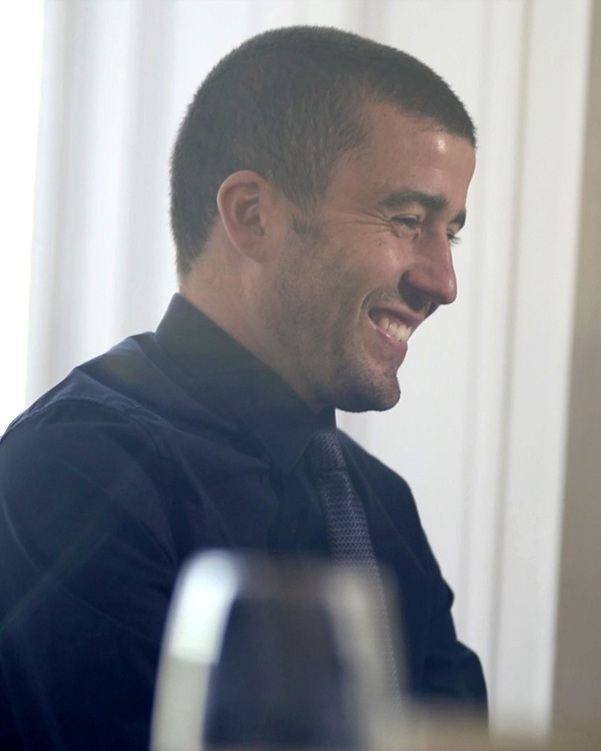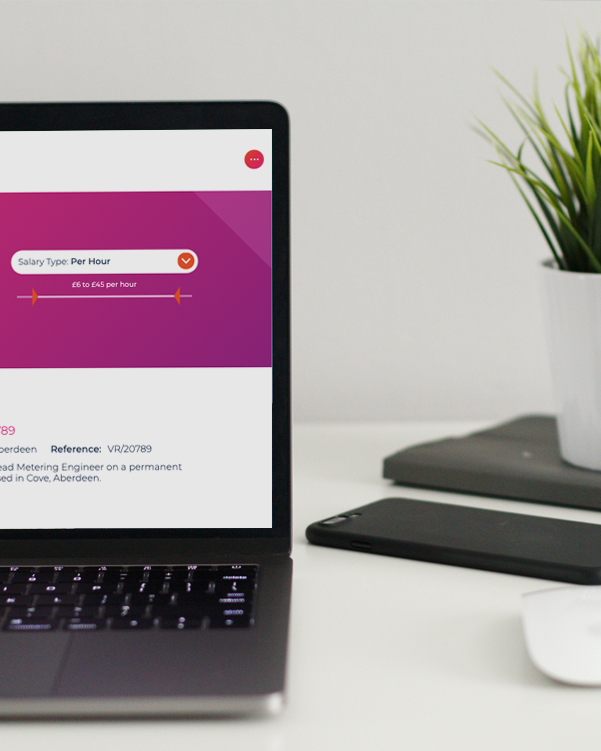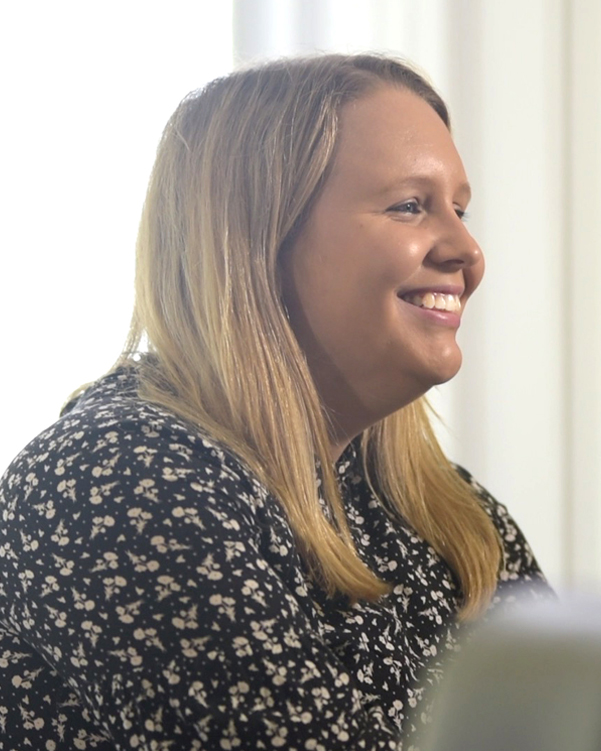 1
Can we help?
We can help if your experience falls within one of our specialist areas of recruitment.
You achieve the best outcome by working with us on an exclusive basis. If you choose to work with other agencies bear this recruitment best practice in mind.
2
Contact
There's a couple of ways to contact us.
Call us on 01224 327 000. You won't be left waiting, a recruiter will answer your call within 3 rings!
Send your CV using this form here.
3
Accountable
A specialist recruiter is assigned to you.
Complete our short registration process and meet with your recruiter to discuss the type of work you are looking for and your aspirations.
4
We'll Get To Work
When your recruiter understands what you need, we'll optimise your CV and share impartial advice on current rates of pay for your skills and experience.
Research job opportunities best suited for you and always ask your permission before sending your CV to an employer.
Help you prepare for interview and share constructive feedback on your applications from our clients.
5
Post Placement Promise
Congratulations – the job is yours!
We'll support you through your resignation period and negotiate your start date with your new employer.
If you have accepted a permanent job, we'll provide aftercare for the first 12 weeks. If you have secured a temporary assignment, we'll stay in weekly contact with you.
Your Questions Answered
Can you help me find a new job?

We can help if your experience falls within one of our specialist areas of recruitment.

Who handles my recruitment?

A specialist recruiter, someone who really cares about good recruitment, great customer service and finding you a job that matches your needs and aspirations.

How do I join your agency?

The first step is to contact us either by phone or sending a copy of your CV. The next step is to complete a simple online registration process that gathers the information we need to begin working on your behalf.

How much will it cost?

Our service to job seekers who register with us is absolutely free of charge. We know – you had to read that sentence twice!

Why do I need to provide my current salary?

For internal purposes. Our recruitment consultants work in specialisms but also at specific levels of the job market. With specialism and salary information we can assign you to the right recruiter for you much more quickly.

Why do you need my passport details?

It is our responsibility to ensure you are eligible to work in the UK and that is why we request a copy of your passport.

What checks will you do on me?

In addition to ensuring you are eligible to work in the UK our recruiters will authenticate the information we supply to a potential new employer by checking your qualifications and taking references. These are very important steps in our quality assurance process.
Lauren is a lovely person who cannot do enough for you. I have never been disappointed with all the help she has given me in fact she has always gone the extra mile to help. I will definitely be recommending her and TMMR to anyone I know who is looking for a new position.
Allison Forman, Apr 2021
I'd like to personally thank Lauren for being very helpful, vigilant and professional in assisting me getting the Alvance job. It has restored my faith in recruitment agencies in Aberdeen, as I had been let down on numerous occasions by other agencies who did not seem to be bothered with support and contact with clients. I will certainly recommend TMM to my network.
Kenneth More, Jan 2021
Paul was excellent with communication and also finding me the right job would recommend Paul to others in the future.
Jordan Stuart, Dec 2020
Nothing but positives to say really. Callum kept me up to date the whole way through my job hunt and I was lucky enough to snag one after my first interview. Couldn't have asked for anything better.
Jake Mcaleer, Mar 2020
I was introduced to Caitlin and she gave me realistic expectations with regards to the job market and constructive feedback and recommendations on how to improve my CV. When selected for interview with a client, I was impressed with the paperwork TMM Recruitment sent to me including advice to help with the interview. Overall, TMM were very professional and always there to answer questions.
Allison Darragh, Feb 2020
Ashlene is an exceptional recruiter. She ticks all the boxes and works very hard. I would go as far as saying with my experience of other agencies in Aberdeen TMM is streets ahead and Ashlene is definitely the top recruiter in Aberdeen at present.
Catherine Main, Jan 2020
Craig took the time to understand what I was looking for and helped me attain employment. There was good communication throughout the process and I would happily return for help when I'm ready for my next challenge.
Perveer Kandola, Jan 2020
I would like to thank you and Amanda for your hard work and professionalism to help me securing my role with Helix. I would be more than happy to recommend TMM to all my friends and family! It is very rare now a days to see such dedication and helping hands to help securing a dream job for people like me! All credit goes to you and the entire team at TMM.
Ruchi Jani, Jan 2020
Excellent service and communication from Paul Duthie. He understood exactly what kind of roles I was interested in and was very helpful.
Stuart Norman, Oct 2019
This is my second job I have secured through TMM Recruitment. I have always found the consultants to be helpful and there is always someone on hand even when your consultant is away. Communication has always been swift. Thank you!
Lauren Johnston, Oct 2019
I couldn't have asked for more! Claire is an absolute delight, so friendly and understanding. I was going through a bit of a tough time with regards to employment and she really came through for me. The consistent communication and active job hunting really made such a difference, knowing that she was helping.
Heather Caldwell, Oct 2019
I cannot speak more highly of Ashlene for her help, time and encouragement in my job search. I am sent a wide variety of jobs which is great as I would like to end up doing something completely different and I know from experience in the past that other agencies just have you typecast from your CV and do not see past that.
Pat Reid, Oct 2019
Ashlene made me feel comfortable from the very start of our correspondence. Changing career is daunting enough but she put me at ease and encouraged me. The communication was amazing, she kept me well updated with the progress of my application. I couldn't have asked for a better Consultant!
Rebecca Taylor, Oct 2019
The service was very helpful and I was offered over an extended period of time, plenty of opportunities to apply for which is exactly what I wanted.
Jonathan Latimer, Oct 2019
Ashlene is extremely professional, helpful and communicates really well. I feel she gives an outstanding service and am always very grateful for the opportunities she offers and support provided.
Pam Fowler, Oct 2019
Callum was exactly what you want in a consultant. He took the time to get to know me, to understand what I wanted out of my next role, especially since what I wanted was something different from my experience on paper, it was refreshing to have someone batting for me and explaining my skills and aptitudes to potential employers in a way that really sold me!
Emma Sim, Oct 2019
I have only praise for the staff at TMM Recruitment, always helpful, understanding of your needs, they keep in touch and assist with any queries.
Lynn Lamb, Oct 2019
Mike was invaluable toward finding me work that was specifically catered to my needs, he went the extra mile to engage and ensure that every step was painless and in the right direction.
Steven Lessels, Oct 2019
Craig provided a very high standard of service. Would thoroughly recommend.
Louise Robbie, Oct 2019
Caitlin has been great at helping me with my job search, this will be the second job I have had through her. She is very reliable when it comes to keeping in touch. Hands down one of best people I have dealt with and the most helpful.
Rebecca Mutch, Sep 2019
I have had dealings with Claire on a number of occasions from as far back as 10 years ago and all have been successful appointments. Claire has always kept me informed of vacancies, job offers that have arisen and guided me where I needed some advice.
Tracy Robertson, Sep 2019
Who We Work With
Trusted by hundreds of employers like these.
100% of candidates who provide feedback say our service quality is high or very high.
Job Search