Placing People At The Centre Of Our Work
The job market is changing and what you are seeking from your working life is evolving too. It's reassuring to have a specialist recruiter supporting your job search.
Send Your CV
Job Search
Job Seekers
Candidate Care
Become a registered candidate with TMM Recruitment and enjoy these benefits.
Advice

Advice on the job market, rates of pay and the availability of work for your skill set.

Support

Research and present jobs to you. Optimise your CV, help you prepare for interview and manage your professional profile.

Respect

Answer your calls, reply to your emails, keep your data up to date. You stay in control of your job search because we always seek permission to send your CV to employers.

Advocate

We've built a reputation for advice you can trust, credibility and performance. We are your advocate, championing you to the best employers.

Care

Constructive interview feedback, support through the resignation process and follow up with you once you've started your new job.

TMM Guarantee

There are certain standards we never compromise.
Our Process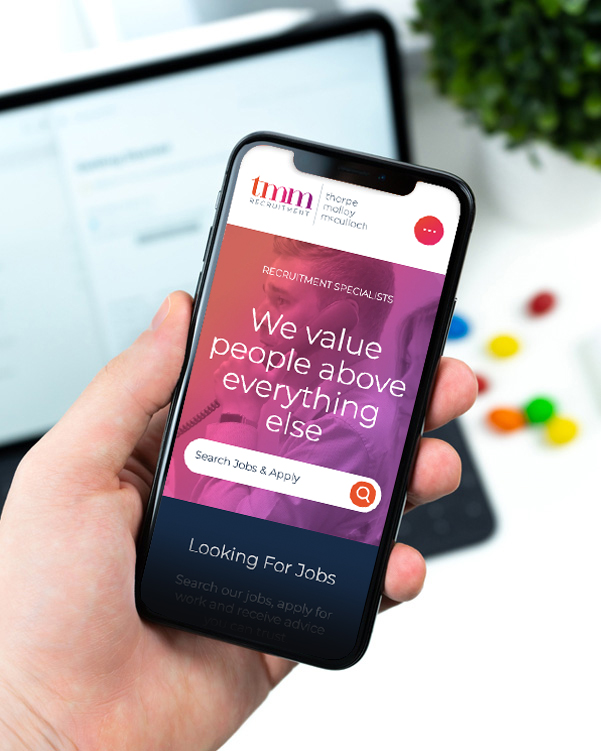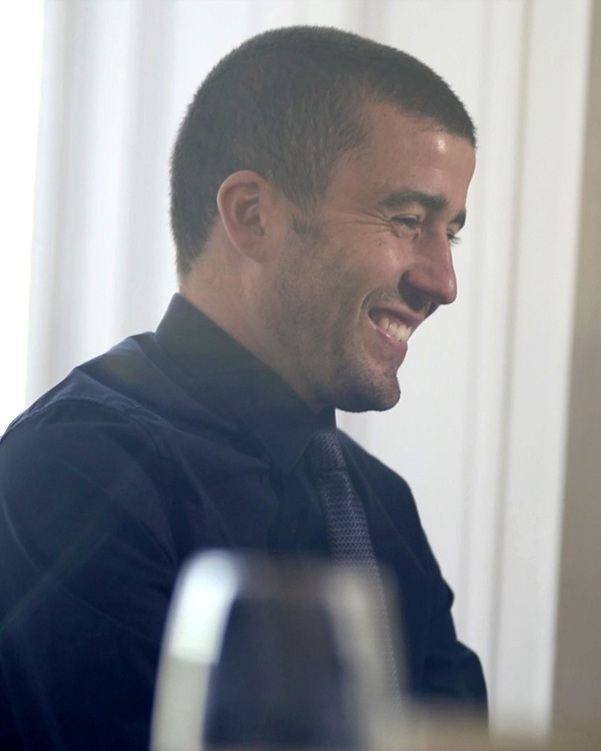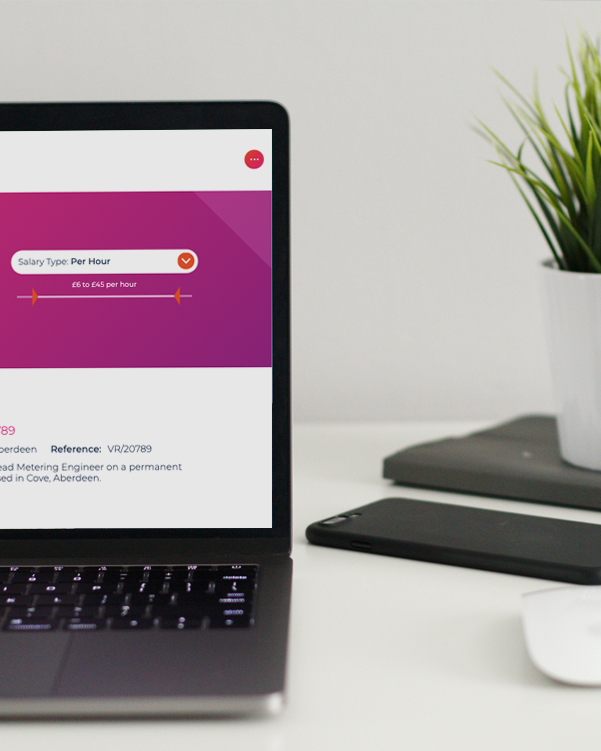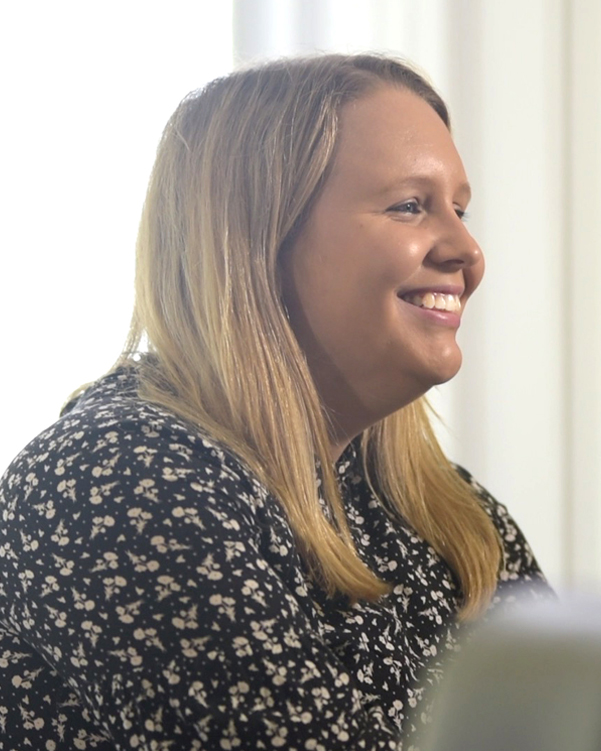 1
Can we help?
We can help if your experience falls within one of our specialist areas of recruitment.
You achieve the best outcome by working with us on an exclusive basis. If you choose to work with other agencies bear this recruitment best practice in mind.
2
Contact
There's a couple of ways to contact us.
Call us on 01224 327 000. You won't be left waiting, a recruiter will answer your call within 3 rings!
Send your CV using this form here.
3
Accountable
A specialist recruiter is assigned to you.
Complete our short registration process and meet with your recruiter to discuss the type of work you are looking for and your aspirations.
4
We'll Get To Work
When your recruiter understands what you need, we'll optimise your CV and share impartial advice on current rates of pay for your skills and experience.
Research job opportunities best suited for you and always ask your permission before sending your CV to an employer.
Help you prepare for interview and share constructive feedback on your applications from our clients.
5
Post Placement Promise
Congratulations – the job is yours!
We'll support you through your resignation period and negotiate your start date with your new employer.
If you have accepted a permanent job, we'll provide aftercare for the first 12 weeks. If you have secured a temporary assignment, we'll stay in weekly contact with you.
Your Questions Answered
Can you help me find a new job?

We can help if your experience falls within one of our specialist areas of recruitment.

Who handles my recruitment?

A specialist recruiter, someone who really cares about good recruitment, great customer service and finding you a job that matches your needs and aspirations.

How do I join your agency?

The first step is to contact us either by phone or sending a copy of your CV. The next step is to complete a simple online registration process that gathers the information we need to begin working on your behalf.

How much will it cost?

Our service to job seekers who register with us is absolutely free of charge. We know – you had to read that sentence twice!

Why do I need to provide my current salary?

For internal purposes. Our recruitment consultants work in specialisms but also at specific levels of the job market. With specialism and salary information we can assign you to the right recruiter for you much more quickly.

Why do you need my passport details?

It is our responsibility to ensure you are eligible to work in the UK and that is why we request a copy of your passport.

What checks will you do on me?

In addition to ensuring you are eligible to work in the UK our recruiters will authenticate the information we supply to a potential new employer by checking your qualifications and taking references. These are very important steps in our quality assurance process.
It was exceptional honestly. I had lost my job and Taylor listened and fully understood the situation, and managed to find an appropriate job for my skillset and had me hired within 2 weeks of unemployment. I couldn't have asked for anything better.
Ewan Findlay
Craig Fletcher has been thoroughly knowledgeable, supportive and relatable throughout my recruitment process. Couldn't have asked for more, thank you Craig.
Allana Davidson
Taylor understood my current situation and from our discussions and my CV, he knew what roles would be suitable for me and the 2nd one he put me up for, I was successful in securing new employment!
David Hunter
I have found Emma and the team at TMM professional, helpful, friendly and proactive. They were the one agency that followed through very regularly and had I been able to travel further I could have worked constantly with the work that Emma would have put me forward for. Very much appreciate all her time and efforts - thank you.
Lisa Murray
Craig Low was an extremely helpful recruiter. The service provided was very professional but also personal. He was on hand to answer any questions and was always on top of things. I went from first meeting to job offer within a week thanks to Craig! I would highly recommend TMM.
Lois Macdonald
Taylor was absolutely fantastic and invaluable in helping me find a new role. He was very organised and patient; he is the reason I was successful in the interview process. I would highly recommend contacting Taylor / TMM if you're searching for a new role.
Kirsty Main
Lauren was excellent, very helpful, attentive and professional. I would recommend her to anyone.
Graeme Paterson
Excellent support from start to finish.
Louise Forbes
Craig Low was an amazing recruiter for me. He listened to my needs, provided solid guidance and found a great selection of jobs that exceeded my initial expectations. There was constant communication providing updates and check-ins after interviews. Thanks to Craig I managed to secure employment that ticked all my boxes. Would definitely recommend.
Carla Sutherland
I really appreciated the level of pro-activeness and communications even while I was still based overseas. Taylor organised a new role for me in a very short amount of time and having a role sorted before I flew out was a great relief.
Brendan Worthington
Service was fantastic, went from first meeting to interview to job offer in 7 days and have nothing but appreciation for Taylor's effort, he will be my first port of call if I look to make any further moves.
Craig Penman
I enjoyed working with Leia. I am a Ukrainian accountant and it was not easy for me, but Leia was able to help me. Many thanks!
Anzhelika Ponomarova
I applied for multiple jobs via TMM and Lauren (Hutton) was incredibly helpful, updating me with job statuses and keeping me informed along the way. I have now secured a position with Lauren's help and quite honestly I am very impressed with her professionalism, kindness, enthusiasm and genuine happiness for doing her job. I've already recommended TMM to several friends.
Pippa Smith
Taylor's efforts went above and beyond my expectations, and the constant feedback and updates made me feel valued as an individual seeking opportunity in the job market. His commitment to providing an outstanding experience is commendable and sets a standard that others should strive to achieve. I'd recommend TMM any day!
Mark Akdogan
I am very satisfied with Craig F, he was very supportive and professional. I don't know how he did it, but he found me the perfect job for me, I think he has a gift connecting people, he just knew exactly what I was looking for. In the whole process he was very kind to me and helped me with all my questions. I just have wonderful and grateful words for him.
Maria Cecilia Piacenza
Suzanne was a pleasure to work with. I believe she went above and beyond and kept me fully up to date at all times of any application process. Suzanne is a credit to your team.
Jim S Ray
I've really enjoyed working with Chris over these past few weeks. Not only was he professional & responsive, I felt he really cared about both the employer and the candidate, especially about getting the right match both in terms of experience and fitting in with the company's culture.
Jayne Dutch
An excellent agency, very professional and efficient.
Kathleen Anderson
The best recruitment consultant I've ever worked with. Craig F isn't just professional, he's caring as well. Nothing was too much for him! I would recommend him and hope I don't have to, but I would use him again. Thanks Craig, you're awesome.
Suzy Decroo
Throughout my search for a new role Lauren M was really helpful and understanding as I was being made redundant and was being very selective of the roles I wanted to be put forward for. Lauren made the process easier than most other agencies.
Lorraine Barron
We had a very short engagement as I got the first job I interviewed for! Suzanne was excellent, friendly but professional and kept me updated every step of the way. Have already recommended TMM to others.
Judy Minty
Cannot recommend highly enough. I have always found TTM to be the best local recruitment agency. Consistently the best personnel with excellent knowledge of the local market. Would also take this opportunity to complement the support staff who are very helpful and professional at all times.
Robin Shand
I have already recommended TMM to a friend, based on my own experience. Chris is an excellent ambassador for TMM and goes the extra mile to make sure you are contacted about jobs that match your own search criteria.
Julie Fawcett
AI contacted TMM whilst having a difficult time which I'd realised was due to my work situation. Recruitment consultant was very understanding and was quick to get the search started for a new role for me. Very professional.
Paul McKnight
Lauren H showed amazing customer service, commercial aptitude and quick turnaround quickly matching me with suitable opportunities. A skilled negotiator, she managed to secure perfect job offers from multiple companies and provided sound feedback.
Rhys Meldrum
Emma is highly engaged and communicative, always a pleasure to deal with.
Kim Murphy
Amazing service. Within a week of registering Taylor had found me a suitable role based on my relevant experience (practically none) and arranged for an interview. A week later and I have an offer of employment.
Scott Gowers
Craig Fletcher has been a pleasure to deal with. Very professional and supportive throughout the search process and also since offer and appointment. I am very grateful for the support and commitment to helping me find a suitable position.
Jason Hebenton
Sabia was professional, friendly and efficient at every stage. She made me comfortable to express what I was looking for. Lovely girl who found a good match for me.
Ang Napier
Colin was really helpful and insightful from our first meeting through to a job offer being accepted.
Peter Gregson
I couldn't have been happier with the service provided. From our first meeting Lauren Murray reassured me and worked tirelessly to ensure I was in the best position to find a new job. I was able to select between multiple job offers.
Daniel
All expectations I had before deciding to register with TMM have been exceeded. Lauren Hutton has been absolutely fantastic, she has such a personable approach to service which has been very much appreciated compared to past experiences I have had with other recruitment agencies.
Conor Stewart
There was active and friendly communication from start to finish. My wants and needs were heard which led to a job that ended up exactly what I was looking for.
Ignas Kylis
My requirements were understood very clearly. Within very short period of time I was set up on many interviews. Many interesting jobs were advertised to me, plenty of choice. Highly recommended to anyone who is looking for job!
Karolina
Lively organisation and office and I have already recommended to my friends!
Brice Riddell
Have used TMM over the past few years, and must admit I have never approached any other agencies. I have now started a great job with a great company, and it is all thanks to Craig and his support.
Carean Clarke
Who We Work With
Trusted by hundreds of employers like these.
100% of candidates who provide feedback say our service quality is high or very high.
Job Search