Ask The Expert
10th June 2014
Amanda McCulloch answers Business Women Scotland reader questions on recruitment. Extract from the June / July edition.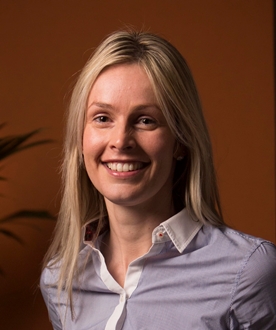 My daughter is unsure whether to go to university or begin full-time employment straight from school. We want her to make the best choice for her future career, any advice?
I'm afraid there's no right or wrong answer. As I think about all the successful entrepreneurs, business people and professionals that I've met what springs to mind is that their educational backgrounds are very diverse, with many holding no university qualifications. However, what these people all have in common is a reputation for hard work!
There's definitely a shift in the pattern of education and hiring. In recent years it has seemed like every pupil was aiming for university but as young people (and their parents) began to realise that there's often no guarantee of employment after graduation and frequently high student debts to repay, other options must make viable alternatives. Companies are responding with apprenticeships, internships and school leaver programmes recruiting young people from widely diverse backgrounds, but competition is still fierce so to help stand out other factors such as work experience, extra-curricular activities and success in non-academic areas are important to include in a CV.
It's certainly impressive to be a high achieving academic and for certain careers it is essential to study at university. Recruitment processes can be so overwhelmed by applicants that degree attainment is often used as the primary screening process. This is unfortunate as it does lead to some exceptional talent being missed, particularly when it is attitude and work ethic that usually makes for a great employee.
Further education is more flexible than ever before with distance learning and part-time study increasingly paid for by employers. So there may be the opportunity in the future for your daughter to gain further qualifications through her employment.
If your daughter knows what she wants to do she needs to find out if a degree is essential in securing a position or if the job she chooses has long term career opportunities in which case she can work her way up the ranks, gaining experience and potentially adding to her formal education as she goes.
The best piece of advice I could give is to keep all options open as much as possible, an accepted place at university can be deferred if an excellent opportunity for work arises.
For the first time we are considering using a search firm to source a senior executive for our small company. We've never used this option before, how would you suggest we go about the selection process?
I can understand your caution, making a poor hiring decision is costly. I'd recommend partnering with a firm that has a healthy track record of success for your particular type of vacancy. I'm guessing that by wanting to work with a search firm you've already identified that in addition to providing a short-list of candidates you are going to value their insightful assessment about each candidate too.
Because the search agency will be representing your organisation to prospective candidates it is critical that there's trust in your relationship, so wherever possible, personal referral recommendations can be most useful.
As well as determining success rate don't be afraid to request references, determine timescale, communication levels and confirm who will be actually performing your search. For example, I personally handle all permanent executive placements but in larger organisations it's more likely that your account manager will be managing the people who are actually performing the work, rather than undertaking the work themselves.
Fee transparency is critical and you must determine this before engagement. Finally, determine whether the executive search firm is accredited. The Recruitment and Employment Confederation operates an accreditation system for all member companies which should provide additional comfort to you about their professional credentials.
I'm relocating with my husband from the central belt to Aberdeen and would be interested to understand the market for board-level appointments.
Although Aberdeen city and shire is acknowledged as an innovative region, with a large pool of highly skilled residents, there's a shortage of senior, particularly female, executives. This means that the number of women sitting in board positions is disproportionately low. Without knowledge of your background and making an assumption that you have board experience I think you'll be encouraged by the opportunities in the north east, not just in full board positions but non-executive and trustee roles too.