Ten Reasons People Decide To Leave Their Employer
16th August 2018
Deciding to leave your job is a deeply personal decision which is rarely taken lightly. Usually, a great deal of time and thought goes into resigning and there are a myriad of influences that drive the ultimate decision. However, there are definite recurring themes behind deciding it is time to move on, here's the 10 most commonly cited reasons we hear from the job seekers we meet from the oil and gas sector:
1. Under-valued: Since 2014 many employees in the oil and gas sector have accepted extra responsibilities and worked longer hours with no corresponding changes to their rates of pay. As time passes feelings of being glad to be in work shift to feelings of being under-appreciated and that can drive passive job seekers to become active ones.
2. Employee voice: Do you work in an environment where your views are considered? Are you invited to contribute ideas and experience to solve problems? Do teams work together or in silos? Aligned with value, trust and respect it is not just a person's remuneration that determines their value. If you feel you are not being heard, why not find out if another organisation will listen?
3. Personal development: To find longer term fulfilment at work people need opportunities for personal growth. That can come in many guises such as learning new skills, attaining knowledge, teaching others, being seconded or accepting a promoted post. Increasingly, employees are interested to understand how their employer can develop them with lateral moves which widen the breadth of their experience and the diversity of people they work with. Feeling frustrated or stagnant due to a lack of personal development is definitely a career "red flag".
4. Line manager: Only 55% of people agree that their boss is successful in getting people to work together. And only 56% agree that their boss can be relied on to keep their promise. (CIPD Survey Report 2018 UK Working Lives – Job Quality Index). If you find yourself feeling disillusioned about your manager then you'll likely find yourself thinking about moving on too. Engaging managers are massive drivers for success - those who can focus on their people, treat them as individuals, coach and stretch them.
5. Culture: Employers work very hard to be perceived as "Employers of Choice" so it can come as a shock when the culture does not actually live up to the marketing pitch. Fundamentally, if you find yourself continually questioning the integrity of the organisation you work for it is time to start searching for work in a business that suits your personal values.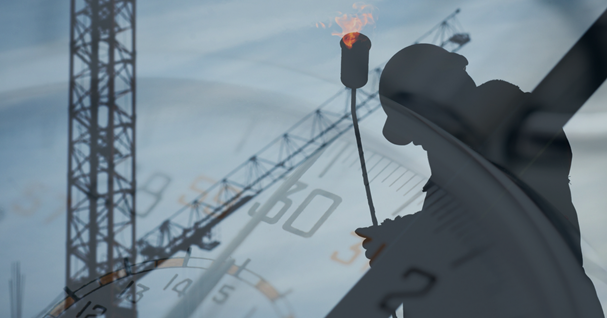 6. Work/Life balance: Flexible working is one of the most commonly sought after employee benefits, particularly by parents trying to manage childcare and career. But it is also very appealing for people who don't have caring responsibilities as it empowers them to work when, and to some extent where, it suits them. An increasingly significant benefit, people will readily accept a lower salary if the flexible work arrangements benefit their personal circumstances.
7. Health: Work related stress can be a very positive influence when it is motivating you to excel. Unfortunately there is a tipping point where stress can damage your physical health. Finding yourself in this situation is an indicator for change and at the very least you should start a discussion with your line manager, HR or occupational health contact.
8. Opportunity: Sometimes it just happens – you become aware of a great new job and it changes the way you think about your career path. You weren't looking for a new job, you are not unhappy in the work you do but a vacancy has arisen and someone (a manager, a recruiter, a friend) thinks you'll be great at it and encourages you to apply. Personal referral is one of the most common ways people find work, and it is a great compliment because it is a reflection of the contributions you've made and what people think you can do professionally.
9. Being miserable: It is also a good time to make a move if you know within yourself that you've become a "negative" force at work. Simply, you just don't enjoy the work. You find that you are the one that is reluctant to accept change, or you would rather moan than contribute positively to initiatives. Also, if you are not too bothered about the quality of your work it's likely that you just don't care enough and you should make a move quickly as your attitude will be eroding your personal reputation.
10. Personal dreams: As we gain more life experience or come to know ourselves better we can find ourselves in a job that isn't fulfilling our personal dreams. You might really enjoy the people you work with or the challenge your work brings but if you no longer want to be in the oil and gas sector, or if you want to be your own boss, or go in to full-time study, or if you have life goals that you'll never attain in the work you do then it can be right to leave without looking back with regret.
This blog was written in response to a request for editorial from RIGZONE on when it is the right time for an oil and gas professional to leave their job and search for another in the sector. RIGZONE's published article: When To Search For Another Job In Oil & Gas.