The Most Valuable Skills In 2020
11th February 2020
Radically named, no doubt to gain the attention and engagement it deserves, The Reskilling Revolution was launched at this year's World Economic Forum (WEF). In response to a global reskilling emergency, as jobs are transformed by technology, this initiative aims to provide one billion people with better education, skills and jobs by 2030: weforum.org/projects/reskilling-revolution-platform.
The WEF reports that by 2022 42% of core skills required to perform existing jobs are expected to change. It's a daunting number. But it would be a misconception to assume that only high tech skills will be in demand, specialised interpersonal skills will be too.
In fact, they already are.
The most valuable soft skills sought after by the employers we work with (and therefore the most valuable skills professionals seeking to progress their career should develop) are:
creativity
emotional intelligence
problem solving
customer centricity
Why are these skills so important to employers today?
Closely aligned with one another their complementary strengths lead to enhanced employee engagement and improved productivity.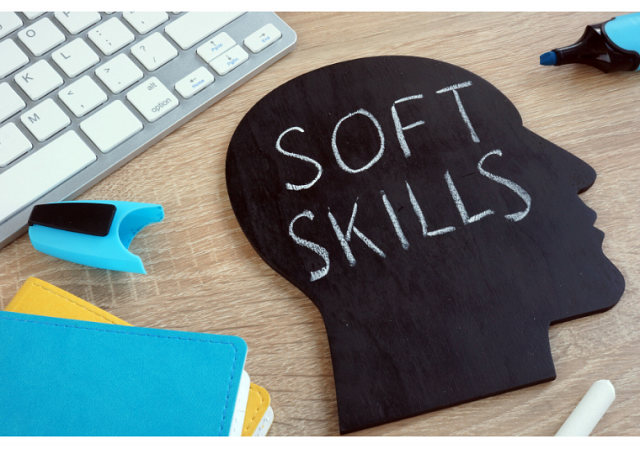 We're all working in business environments which are increasingly competitive, where the edge is achieved either through incremental gains or by doing things completely differently. Both approaches require fresh thinking, coming up with new ideas, looking at things from a different perspective – having the ability to think creatively.
But very few ideas become constructive actions in an organisational context without team working and that's where emotional intelligence comes into its own, improving interpersonal communications, motivation and trust. A manager with high emotional intelligence is more likely to lead a higher performing team that can adapt to changes quickly.
Problem solving skills facilitate good analysis, working through a series of decisions which assess the impact of alternative options before reaching a resolution or conclusion as quickly as possible. This logical approach creates an environment for really sound decision making in a time efficient manner.
Finally, whether a business creates a product or delivers a service it's vital that the employees prioritise a great customer experience; appreciate that the customer should be at the centre of business decisions; understand how to solve their problems and, crucially, how to solve the problems they haven't even thought of yet.
Creativity, emotional intelligence, problem solving and customer centricity skills can be learned, continually sharpened and help advance your career. Of course, we can each take responsibility for our individual learning but a multi-stakeholder approach is required which includes employers assessing the business case for reskilling and upskilling opportunities which transform their workforce.