2021 North East Scotland Salary Guide
27th January 2021
2020 was a year of unbelievable domestic and international incidents that just kept on coming. Locally, COVID-19 dominated our lives and the devastating impact on businesses and individuals cannot be overstated.
Pandemic conditions have battered the economy and taken a heavy toll on jobs and recruitment activity. Across our recruitment specialisms rates of pay have held relatively stable, but with unemployment rising and the end of the Job Retention Scheme on the horizon, we anticipate remuneration adjustments as the year progresses.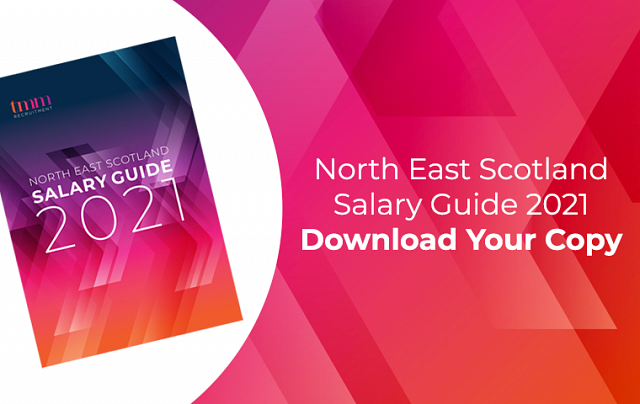 In this year's North East Scotland Salary Guide we provide a recruitment overview and comment on the priorities which emerged as a result of the transformation in our workplaces: remote working and employee wellbeing. Richard Petrie of Anderson Anderson Brown contributes expert opinion on pensions and benefits.
We hope our salary guide continues to be a valuable resource for you but, given the unpredictable environment in which we are all working right now, we encourage you to contact us when you require more comprehensive salary benchmarking support.
For recruitment and job-seeking advice we're here if you need us.
Discover the impact of the pandemic on recruitment and rates of pay by downloading your copy of the TMM Recruitment North East Scotland Salary Guide 2021.