Workshops Help Pupils Prepare For Interview
20th March 2023
The sessions, organised by DYW North East involve six recruiters from Aberdeen-based TMM Recruitment delivering interactive workshops designed to give pupils an insight into what to expect during an interview and how best to prepare to really impress prospective employers.
According to Sabia Rahman of TMM Recruitment, the world of work can be a daunting place, especially for someone venturing into it for the first time.
"Young people have faced many challenges over recent years and there is no doubt that the global pandemic has had negative implications for young job seekers," said Sabia.
"During some of their formative years they were forced to remain at home for sustained periods and many had limited interactions outside their immediate family.
"However, during the last quarter of 2022, the Office for National Statistics reported a record number of people moving out of 'economic inactivity', this was helped by 16-24 years olds either getting jobs or looking for work. These figures highlight the need to ensure all young people have the skills they need to navigate job interviews successfully."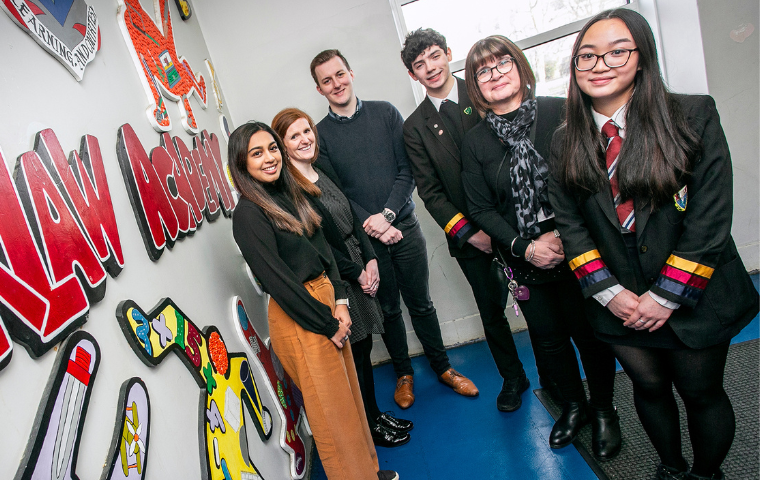 The sessions are interactive and include practical exercises designed to develop their skills in terms of communication, critical thinking, planning, and confidence.
Sabia explained: "We de-mystify the interview process, share advice on the preparation that will impress employers, how to handle interview nerves, and what to expect regarding questions. During the sessions, we help the young people identify personal values and transferable skills. Finally, we cover how to follow up professionally after an interview."
"Our aim is that the young people leave feeling that they have learned skills that they will be able to put into practice when they start their job search – whether they are looking for their first full-time role or want to find a part-time job to earn some money while continuing to study," said Thalia Lyness at DYW North East.
"We hope the young people will feel more confident and better understand how to approach an interview, and how a recruitment agency could help them find work."