How To Resign Professionally
24th July 2023
You've done the hard part; you've found your next role. But what comes next can be even more daunting. Just how do you tell your current employer that you plan to move on?
Follow this advice to minimise any awkwardness and maintain positive relationships when resigning.
Career Development
Candidates often share that they dread the prospect of handing in their resignation. For some people, it feels like they are "rocking the boat" and that makes them feel uncomfortable. You must park these feelings because moving to a new job is a natural part of career progression. More often than not, you are leaving to gain experiences that just aren't possible with your current employer.
The key is to resign professionally without denting the personal relationships you have built because these are valuable for so many reasons from supportive friendships, professional connections to future referees and even being targeted as a good returner - there's more on this final point towards the end of this blog.

Timing Is Everything

Make sure you have an offer secured, this means at the very least having the formal offer in your hand and better yet, your new employment contract before you make your intentions known. You don't want to tell your employer you are leaving only to have to withdraw your resignation if the situation changes.
Moving to a new job is a natural part of career progression.
Keep It Quiet
We get it. You're happy to have secured a new position and you want to tell the world. Well, don't. Not until you have met with your current employer and told them of your plans and formally handed in your resignation.
Be Prepared
It's good practice to try and end any working relationship in a professional manner. A straightforward resignation letter will help you achieve this.
First, check your employment contract or employee handbook to find out what your expected notice period is. Next, prepare a brief resignation letter advising your employer that you intend to leave and, where appropriate, thanking them for the opportunities you have had while employed by them. Including a statement about how you want to contribute to a smooth and efficient handover is also a nice touch.
Do It In Person
Where possible, meet with your line manager in person and tell them your news. You want to come across as confident about your decision, but you should also ensure your employer knows you appreciate the time you have spent with the organisation. This is a good time to hand over your resignation letter as a formal record of your intention to leave.
Garden Leave
It's natural that your employer will ask where you are moving on to and the role you will fulfil. Be aware that if you are going to a competitor, you might be placed on garden leave. This usually means you will be paid by your current employer for your notice period but are not expected to work. Importantly, you cannot work for anyone else during this period. If you suspect that this might be the case, don't be surprised if you are escorted from the building and have your systems access revoked once you have handed your notice in.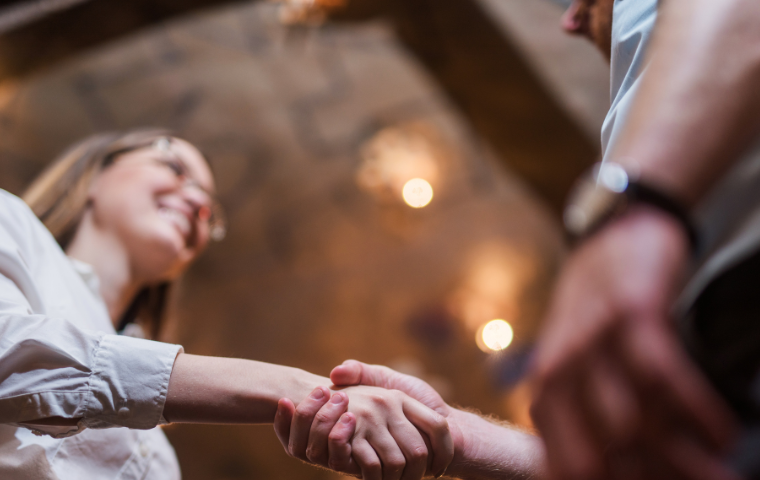 Counteroffer
It's not unheard of for employers to make a counteroffer to try and stop an employee from leaving. If this happens, make sure you consider the reasons which made you look for a new role in the first place while also considering the counteroffer. You don't want to choose to stay, and let an opportunity go, only to find yourself looking for another job in the not-too-distant future.
Spreading The News
Make sure to agree on how the news of your departure will be shared with your colleagues and any third parties you regularly deal with while doing your job. Although it is your news, it is colleagues that will have to maintain business continuity during the ensuing transition, and once you have left.

Once the news of your departure begins circulating, stay gracious, helpful and tactful. Walking around beaming from ear to ear will surely rankle colleagues and undermine all your efforts to leave on the best of terms.
Take Notice
Your notice period allows your employer to prepare for how they will cover your absence/replace you. For you, it should be a time that can be used to tie up any loose ends and to prepare a handover so your colleagues, and potentially your replacement, will have a clear picture of your role and how things stand.

Once the news of your departure begins circulating, stay gracious, helpful and tactful.
It's during the notice period that you'll be invited to an exit interview, which is usually a short meeting with a member of the HR team who gathers information on your work experience at the employer and discusses your reasons for leaving. This is a fairly informal, conversational session but it is documented and kept on your employee record, so be mindful that your responses are constructive and helpful.
You could even go a step further and provide sincere employee feedback on any of the review websites such as Glassdoor, Indeed, or Google.
Boomerang - A Good Returner
It is essential to make a good final impression as a leaver because you never know when you might cross paths again with your former boss and colleagues. We don't mean a chance meeting at a networking event or commenting on posts on Linkedin.

Sometimes a leaver may discover that "the grass isn't greener", that the job they left for doesn't live up to expectations and they want to return to their previous role.
Another aspect you may not have considered is that many organisations have active alumni networks and employees who have gone on to build skills and experience in other organisations are actively encouraged to return, advancing their career in a promoted post.
There are also industries with relatively few employers, or sectors experiencing significant skills shortages where boomerang employees are readily recruited for their skills, organisational knowledge, and pre-existing relationships.
Boomerang employees have even been described as a trend in research conducted by YouGov on behalf of Scottish Power which found that a staggering 47% of people are considering returning to their past roles. Data we found on Linkedin suggests that people returning to a former employer accounted for 4% of all hires last year with oil, gas, mining, financial services and government administration showing the highest share of returning employees.
You want your employer's memory of you to be a positive one. So, stay engaged, positive, and switched on right up until your last day.