Cammy Keith
Business Manager
Technical & Industrial
01224 327 030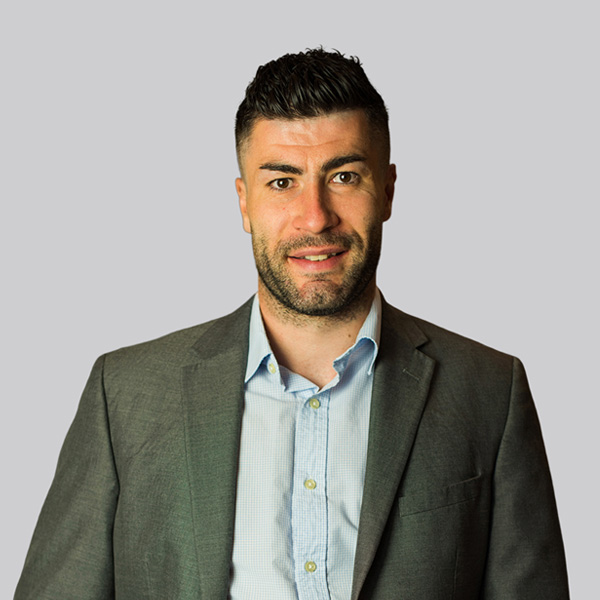 Team captain - on and off the pitch.
Cammy's life-long hero is Francesco Totti, the "Golden Boy" captain, and top scorer at Roma FC. Emulating his hero, Cammy recently retired from a successful career as a semi-professional footballer and is the all-time top scorer at Keith FC in the Highland League, breaking the club's previous record of 200 goals.
Cammy established the Trades specialism in 2012, was awarded Recruiter of the Year in 2014 and now leads our Technical & Industrial, Engineering & Planning, and IT teams.
Energetic, confident, and caring he has the perfect attributes candidates should look for in the recruiter managing their job search. Be aware that being perceived as "just a recruitment agency" is a pet peeve of Cammy's as what he loves most about his job is the meaningful partnerships and relationships he has established over the years with clients and candidates.
Cammy's Working Style
Psychometric Assessment (PPA)
Cammy is very optimistic and gregarious in his dealings with others. He is very energetic, exceedingly influential and persuasive. He is always willing to tell others how he feels or thinks and is a good risk taker with no fear of involving himself with others.
Discover PPA
Cammy is a legend. He was a great help finding me a new job so soon after I was made redundant.
Martin Beattie
Cammy has done a sterling job for me on a few occasions now, with two of them resulting in job offers. A very professional service that almost feels personal with the attention and communication received, I'd very highly recommend their services to anyone.
Mark Simpson
Both Cammy and Paul have provided an amazing amount of support across several roles. Due to personal experience with TMM, the calibre of knowledge and experience the team have is exactly what I needed in order to source quality candidates. Thank you both!!
Fiona - TechnipFMC