Cammy Keith
Business Manager
Trades
01224 327 030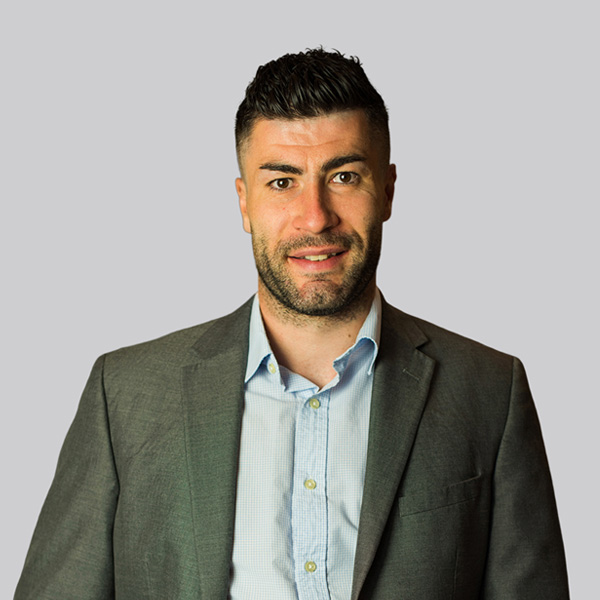 Team captain - on and off the pitch.
Cammy's life-long hero is Francesco Totti, the "Golden Boy" captain and top scorer at Roma FC. Emulating his hero, Cammy has a successful career as a semi-professional footballer and is the all-time top scorer at Keith FC in the Highland League, breaking the club's previous record of 200 goals.
Cammy established the Trades specialism in 2012, was awarded Recruiter of the Year in 2014 and now leads our Trades, Engineering and IT teams, which specialise in hands on trades recruitment, office based Engineering and IT respectively. From 2017 - 2019 Cammy was a judge in the annual Trades Awards.
Energetic, confident and caring he has the perfect attributes candidates should look for in the recruiter managing their job search. Be aware that being perceived as "just a recruitment agency" is a pet peeve of Cammy's as what he loves most about his job is the meaningful partnerships and relationships he has established over the years with clients and candidates.
Cammy's Working Style
Psychometric Assessment (PPA)
Cammy is very optimistic and gregarious in his dealings with others. He is very energetic, exceedingly influential and persuasive. He is always willing to tell others how he feels or thinks and is a good risk taker with no fear of involving himself with others.
Discover PPA
I can confidently say that Cammy can consistently be relied upon to deliver against the specific challenges we face when recruiting within our industry, providing a highly professional and insightful service.
Stacey Rowlands, Hydrasun
It's very much the people that make a difference in which Cammy, Scott and Paul are each an asset to TMM Recruitment. I'd therefore have no hesitation in recommending Cammy and the Trades team in the future.
Laura Scott, STATS Group
An online job search took me to TMM and Cammy responded very quickly. The process was treated very professionally throughout with timely communication. Cammy is a credit to TMM.
Anthony Samson