Megan Sutherland
Recruitment Consultant
Supply Chain & Commercial
01224 327027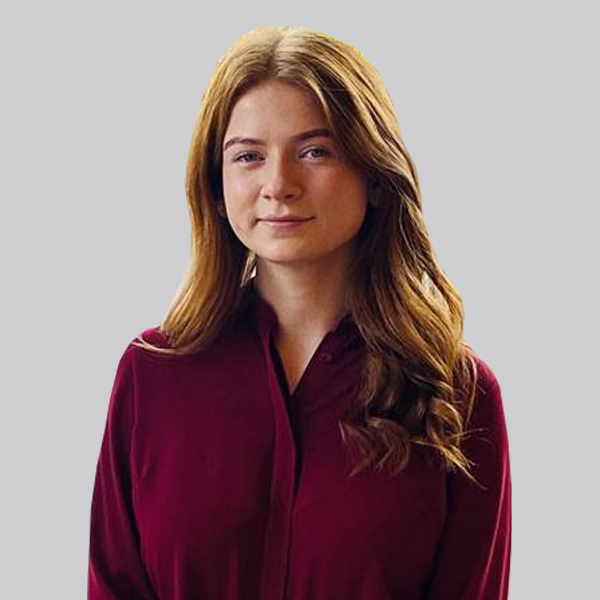 A Girl Who Can Blow Her Own Trumpet
With a degree in Applied Social Sciences from RGU Megan joined our team with an understanding of how to analyse relationships among individuals – a great start for any recruiter.
Through her studies she developed an interest in gender-based issues and honed her communication and listening skills.
Megan can play the trumpet, violin and piano, crediting amazingly supportive teachers for nurturing her musical talent. She went on to play with Elgin's brass band and compete in Europe. Let's hope she doesn't become "brassed off" with us!
Interests include politics, psychology and criminology. Megan suffers from puppy love for her lab, Bonnie and there's a special place in heart for elephants too after she learned how special these gentle giants are during work experience in a sanctuary in Thailand.
Megan is the Rising Star at this year's TAMMBAs.
Megan's Working Style
Psychometric Assessment (PPA)
Megan's strengths are planning, objectivity, client interaction and interpersonal skills. Friendly and sincere Megan will try to be fair in all her dealings. A good listener who develops trust in others she strives to maintain harmony and works hard to reach the perfect solution.
Discover PPA
TMM is a real credit to the recruitment industry, especially Megan Sutherland. Total professional that is dedicated to finding the right role for the right person. Excellent service
Tamoor Ahmed
Megan was very helpful in helping me fill our open positions. From meeting at our offices to discuss what we were looking for, providing many candidates, keeping me informed and checking in to see how things were going. I would recommend and use again.
Emma Carle - Mother Technologies Ltd
Megan has been an absolute pleasure to deal with. Friendly & smart with a personal touch.
Louise Wallace