Sabia Rahman
Recruitment Consultant
Office Support
01224 327 676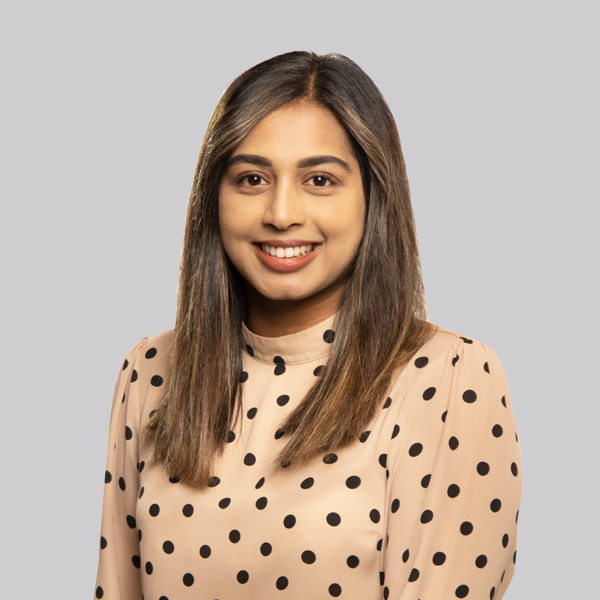 Chatterbox Who Loves A Thriller
Sabia stumbled across the opportunity to join our team when she was searching through the job vacancies on tmmrecruitment.com. We hope we're providing the challenge she's looking for!
A proud Aberdonian, Sabia studied at both of the city's universities attaining a degree in Psychology from Aberdeen University and then furthering her studies at RGU graduating with an MSc in Human Resources.
A self-confessed chatterbox, Sabia loves interacting with people, but her psychometric assessment revealed there's much more to her people skills than that as you can read below.
The pandemic awakened a love of the outdoors for Sabia and she's become an avid hillwalker, which complements her cake baking hobby perfectly. Climb a hill. Eat cake.
She is also a big fan of suspense filled murder mystery so we've introduced her to Granite Noir.
Sabia's Working Style
Psychometric Assessment (PPA)
Sabia has a naturally outgoing and communicative style. Patience and loyalty, combined with strong interpersonal and listening skills lead to objective decision making which those around her can trust. Non-demanding of others she is a perfectionist who sets herself very high standards.
Discover PPA
Sabia was professional, friendly and efficient at every stage. I felt in our meeting that she made me comfortable to express what I was looking for and not just trying to fill vacancies with the wrong fit. Lovely girl who found a good match for me.
Ang Napier
Sabia is extremely professional and gives 100%. I have done various temp jobs through TMM and thanks to Sabia have now found my perfect permanent role! I recommend TMM because I know at you pull out all the stops to help find that ideal role.
Karin Fotheringham
I dealt with Hannah and Sabia and they have found me temporary work which has been longer term than I have had for a few years. I am grateful and pleased with TMM Recruitment.
Angela Esson