Feeling The Heat By Degrees Of Learning
22nd June 2016
Workers across all industries have been encouraged to 'future-proof' themselves, by undertaking professional studies. For well over a decade, whether it has been via structured career breaks or through learning whilst still in the workplace, businesses have supported the post-graduate qualification which is regarded by many as a vehicle for promotion and justification for a higher salary.
In 2013 the Sutton Institute published a post-graduate report citing London School of Economics' research, which found that a post-graduate qualification was worth £200,000 over the lifetime of a career. For some post-graduates, the three short years since that research was published may seem like an eternity as they emerge into the contracted oil and gas market of 2016.
According to Aberdeen based Thorpe Molloy Recruitment, many post-graduates are emerging over-qualified for a deflated market and are struggling to find placements ahead of graduates emerging from their first degree. So what is the best approach if you find yourself in this situation? And what value remains, if any, in going back to school?
According to Amanda McCulloch, Managing Director at Thorpe Molloy Recruitment, further study should be seen as part of your personal development and life-long learning remains important. "Developing yourself as an individual is never a waste of money or time, but developing yourself as a means of managing the turbulence of current market conditions has to be carefully thought through. Many superbly qualified and experienced candidates are struggling to even get to interview, and increased qualifications are not the vouchsafe route into employment that they might once have been."
She continues: "Historically companies have often sponsored employees through a post grad certificate or degree, however the findings in the latest AGCC Oil and Gas survey from May 2016 reported a negative net investment in staff training. If you do find yourself able to invest in your own continued learning you may well have to reframe your salary expectations afterwards too."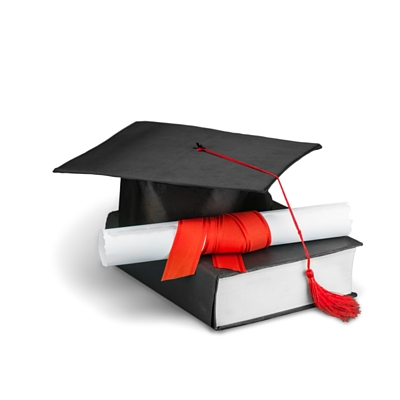 With over-qualification a real concern for many potential recruits, Thorpe Molloy Recruitment shares guidance to help navigate your way to employment, with your post-grad certificate in hand:
Review the job description carefully, tailoring your covering letter, application and interview to what is most important to the employer – make your communications relevant. It's hard to accept when trying to secure employment, but avoid the scattergun approach of applying for jobs that don't really engage you.
Indicate that the salary range is acceptable and that you will feel perfectly compensated if you get the post. Trying to negotiate up your salary will not be well received by a prospective employer.
Be open about how qualified you are and stress it as a positive. Underscore how you will require less on the job training, can hit the ground running and the extra value you'll deliver over time.
Stress your capabilities learned in previous employment, your breadth of skills, linking how you have extended your abilities through further study.
Employers often worry that a highly qualified candidate will leave after 6 months if they get a better offer. Demonstrate how the job may fit into your personal circumstances, how it offers you a better home/work life balance or how, even though you may be more than qualified for the role, you are not settling, but actually want a role that has less management responsibility.
Most importantly of all, stress how much you want to work for that particular business and how landing the role would be a significant milestone in your career development.