How To Improve Your Application Process For Business Success
26th July 2017
Be honest, we all hate the uncertainty of waiting for a reply to something important and we're not too keen feeling part of an anonymous process where we've the sneaking suspicion we are "just a number".

Recruitment is no exception, with 10% of applicants advising someone not to apply for a job at an organisation based on their own poor experience and 24% talking to people in their professional network about the organisation's application process.*
It is important to focus on your application experience because we all want to attract the best possible talent we can. Another reason which might pique your interest is that new hires apply 15% more discretionary effort and are 38% more likely to stay with your organisation if they have experienced a good application process.*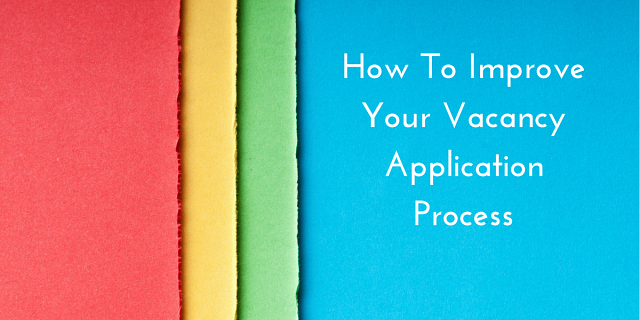 Anecdotal feedback from the job seekers we meet identified 5 areas of the application process they wish hiring companies would review:
Provide a simple online process which is optimised for applying from a mobile device, such as a phone or ipad.
Provide an accurate and detailed job description which includes the skills, experience and personal attributes required to perform the job well.
Keep it real. Don't embellish the position as this just leads to misunderstandings, disappointment and probably the wrong people applying for the job. Instead, use straight forward language which clarifies the day to day tasks and actual responsibilities.
The biggest issue people have with application processes is the general lack of communication. Provide feedback throughout your application process, keeping applicants advised when they progress through the various stages from acknowledging receipt of their CV, during the short-listing process to confirming the interview times.
Provide constructive feedback to applicants who do not secure the position. Sharing where they could have improved their application will provide insight on how they can strengthen future applications as well as identify areas of improvement they can address – really constructive ways to create a good impression about your business even when the applicant is unsuccessful.
*Recruitment and Employment Confederation - The Candidate Strikes Back: How to improve the recruitment process for your candidates.