High Adventure In Aid Of Charlie House
18th October 2019
Karen Molloy is a bit of an adventure junkie and it has taken her all over the world from trekking Mount Kilimanjaro, running the New York marathon, to cycling in Brazil.
Combining her love of a challenge with a passion for supporting local charities Karen's most recent adventure took her 6,000 miles away from Aberdeen, to the Andes Mountains in Peru. A board member of children's charity, Charlie House, Karen describes walking the ancient Inca Trail to the world famous citadel of Machu Picchu with fellow fundraisers for the Charlie House Big Build Appeal.
"There was so much to discover on this trip.
Peru is a stunning country. We arrived after a long 15 hours flight to Cusco, staying there for a couple of days to acclimatise to the altitude. At this sudden change in elevation it is common to experience headaches and nausea, fortunately our guides had a very effective and tasty remedy – coca leaves.
Our route to Machu Picchu was very secluded, we only saw locals who were always in native dress selling wares, often accompanied by a baby, a couple of dogs and the occasional pig. There were llamas and alpacas galore – a delight for an animal lover like me!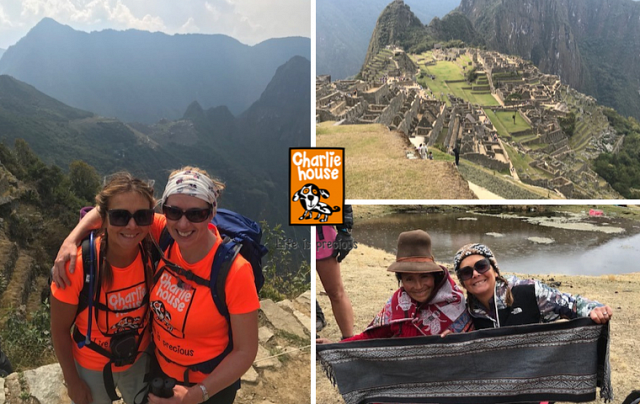 The trek was definitely the highlight of our trip but it was pretty gruelling too with several members of the group requiring oxygen to support breathing in the low air pressure conditions. But we all made it, climbing 30 miles at altitude with over 7,600 feet gained to a maximum altitude of over 15,000 feet.
Camping overnight for 4 nights brought its own challenges with temperatures plummeting as soon as the sun went down. The benefit of over packing meant I had plenty of layers. And I wore them all with handwarmers thrown into my sleeping bag too.
Normally a night owl, I'm not accustomed to going to bed at 8.30pm but I was very glad of the rest when I realised that our morning starts were early too, rising at 4.30am.
The camaraderie and banter were off the charts. Our local, knowledgeable guides really took great care of us and we really pulled together, developing new friendships and strengthened old ones.
Despite often being out of breath, the view of Machu Picchu at the Sun Gate was truly breath taking.
It was an absolute privilege to complete this adventure with so many wonderful, big hearted people willing to devote their time and energy to the Charlie House Big Build Appeal. I'm off on my adventures for this appeal again in February, cycling in India. If you'd like to join me message kmolloy@thorpemolloy.com.
You only live once #YOLO "