Celebrating Our People
13th March 2023
You probably haven't heard of the TAMMBAs but they carry a great deal of kudos at TMM Recruitment.
They are internal awards, unique to us and reflect what's important in our culture: company values, service excellence and teamwork. They are an example of how we align our activities to our culture which is to: Set the standard, improve each day, and have some fun.
Although we love a good party, it's not the reason we have these awards. In a busy (sometimes frantic) workplace encouraging words of appreciation are easily forgotten when people are distracted by the next task at hand. The TAMMBAs ensure time is specifically set aside to celebrate together and they are inclusive with everyone in the business nominating their winner (except People's Choice which is based on customer feedback).
We've discovered over the years that being acknowledged by your peers really does make people feel valued and appreciated.
The awards reinforce that positive contributions and excellence are recognised and important in our business.
They affirm to the nominees and winners that they are good at what they do, and this boosts self-esteem and motivates them to keep delivering and developing.
They also illustrate how far individuals have come, from just starting out in recruitment to being considered a role model by their colleagues.
We strive to create a culture where people can thrive individually and work collaboratively. Achieving our business objectives depends on the individual success of our people and the ability for individuals to work as a team, so it was heartening to hear so many of the winners acknowledge how colleagues had helped them achieve their goals and successes.
There's no silver bullet for creating a positive company culture. It requires continual investment and nurturing. We don't have all the answers by any means, but creating an environment where people feel appreciated is fundamental to success because it does increase morale, motivation, and performance.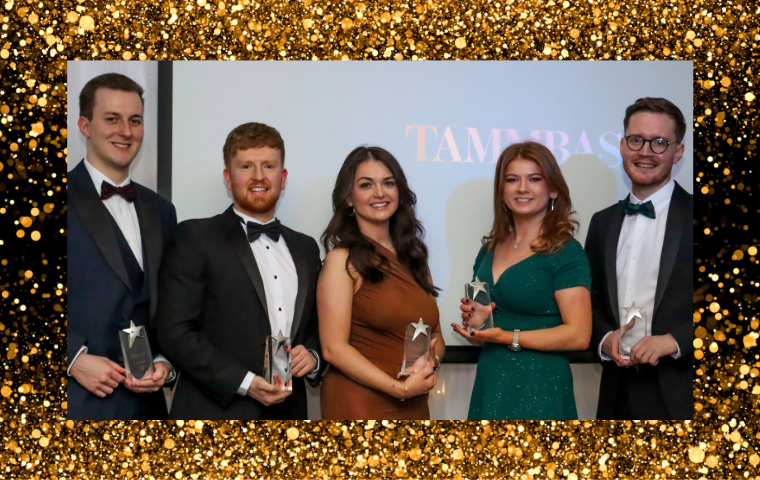 Service Excellence
Craig embodies our value of "Relationships" and demonstrates this through great customer interactions. Craig always goes the extra mile for his candidates and clients alike and you can tell they enjoy working with him.
Team Player
The phenomenal team performance TMM had in 2022 would not have been possible without the excellent support Leigh-Anne provided to every single person in the business.
Spirit
Emma is such a hardworking and determined person who never stops. She always looks at the positives and channels her energy into focusing on success. Emma epitomises what the spirit of TMM Recruitment is all about.
People's Choice
Taylor was very helpful from the offset in recommending positions that were fitting to my skillset, whilst also being realistic in the expectations being set. Extremely friendly and relatable, which made talking to him about relatively tricky circumstances very easy!
Rising Star
Megan has made such a positive impact since joining TMM, upholding all our values daily, and is so personable and professional with a level of maturity and self-assurance that is rarely seen in someone at this stage of their career.
Recruiter of the Year
Paul's drive, tenacity, and work ethic have ensured he has overcome any challenge thrown his way and his speed and turnaround times make him a force to be reckoned with. A great example to others of how years of hard work can pay off.