Senior Business Manager Appointed to Spearhead Renewable Energy Service
1st June 2023
TMM Recruitment, Aberdeen's leading provider of specialist recruitment services has appointed Cammy Keith to lead the company's next phase of growth, centred around the energy transition.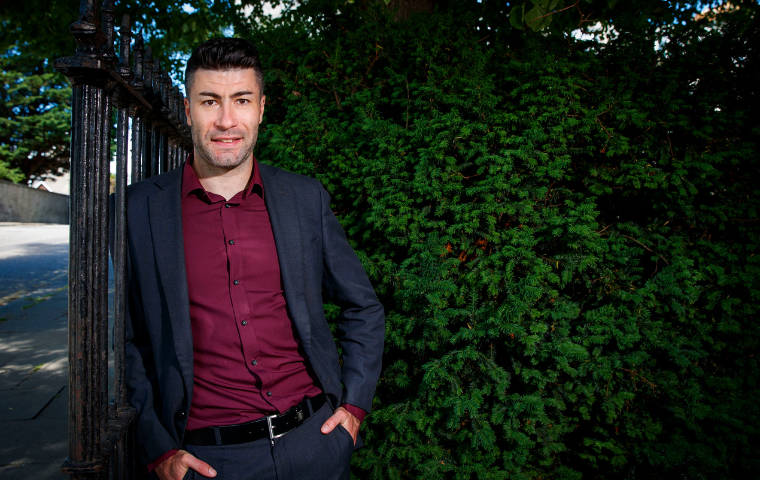 Cammy explains what this means, "As discipline recruitment specialists we work across all local sectors, but the energy industry is our most significant customer. It's evolving in response to the net zero challenge and aligning our service is a natural progression.
"Over the last 12 months, we've extended our client base, working with start-ups, investment-backed innovators, and established SMEs focused on low carbon energy generation, diversification, decommissioning, and advancing their ESG business practices.
"The energy transition is creating high-value jobs and there are career opportunities for everyone from accountants, HR managers, lawyers, contract specialists, and business support personnel as well as niche technologists and engineers.
"By focusing on job design, skills matching, identifying transferrable skills, and conducting psychometric assessments we are simplifying and strengthening the recruitment process for our customers.
"Personally, I'm delighted to become more involved in business development, to raise awareness of our renewables recruitment capabilities, while continuing to be a hands-on recruiter for my energy industry clients."
Amanda McCulloch, Chief Executive, said, "Cammy's appointment advances our growth plans, builds on our track record of successful renewables-focused recruitment, and influences how we position ourselves to respond to the opportunities created by the energy transition.
"Cammy joined us over a decade ago and his promotion recognises his hard work, significant team achievements, and personal aspirations. It also provides continuity from a business perspective as he is well known for his down-to-earth, personable style by our energy industry clients.
"Our clients are a diverse range of businesses, all at different stages of their transition journey. We create value for them by accelerating the pace and quality of their recruitment and our breadth of specialisms means that we can provide a convenient, single-agency service for individual recruitment campaigns and volume recruitment. I encourage professionals and employers to engage with Cammy to explore how we can support them."
Contact Cammy to discuss how TMM Recruitment can support your renewable-focused recruitment on T 01224 327 000.